U.S. Rep. Lauren Underwood returns to campus to share insight with future U-M nurses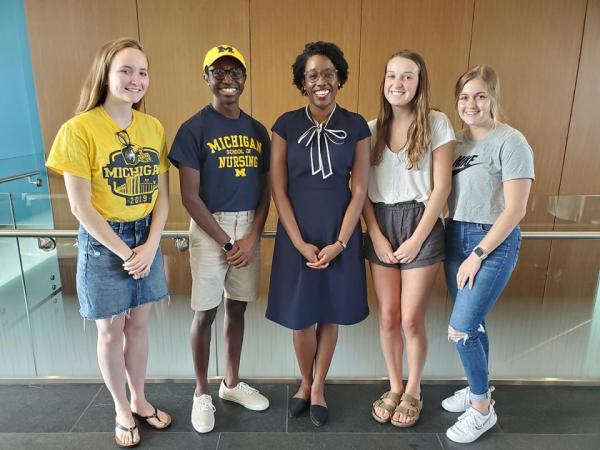 On Saturday, Sept. 21, U-M School of Nursing alumna and U.S. Rep. Lauren Underwood (BSN '08) returned to her alma mater for a special reception, where she spoke with students, faculty, alumni and other members of the U-M School of Nursing community.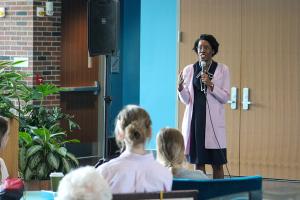 Underwood serves Illinois' 14th Congressional District and was sworn into the 116th U.S. Congress on January 3, 2019 as the first woman, the first person of color and the first millennial to represent her community in Congress. She is also the youngest African American woman to serve in the United States House of Representatives.
During her visit to campus, Underwood explained how her U-M School of Nursing education shaped her career and encouraged students to expand their own understanding of what nurses can achieve.  
"Find new ways to lead and serve. Expand your horizons and conceptualizations regarding what nurses can be," Underwood said. "Nurses are commonly doubted as leaders, but that should not discourage you. What are you interested in? How do you want to serve? As a Michigan nurse, you have all the options in the world available to you."
Underwood also shared her thoughts on important health care issues she is working to address while in office, including suicide prevention, bridging the gap between health care research and policy, and increasing access to care.