U-M School of Nursing researchers work to reduce maternal and child deaths with maternity waiting homes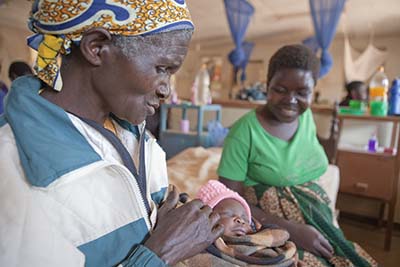 In many countries, pregnancy and childbirth remain life-threatening events, yet most pregnancy-related deaths can be prevented. A team of researchers including U-M School of Nursing collaborators Carol Boyd, Jody Lori and Michelle Munro-Kramer are bringing women closer to well-equipped maternity waiting homes before giving birth.
The Maternity Waiting Homes Alliance (MWHA) recently launched  its new website, which aims to contribute to the growing body of global evidence on the positive impact maternity waiting homes have on facility delivery rates and pregnancy and delivery outcomes in many low- and middle-income countries.
In addition to the new website, the MWHA created a short video highlighting the value of maternity waiting homes and challenges faced by women and children across sub-Saharan Africa. 
An opinion written piece was also recently published by The Hill, discussing research from collaborators, solutions to maternal and newborn mortality and the role of maternity waiting homes.