U-M School of Nursing professor earns prestigious recognition as ACMI Fellow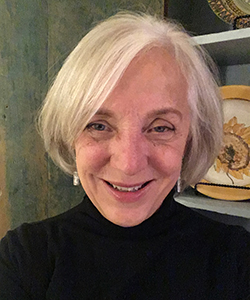 University of Michigan School of Nursing Associate Professor Marcelline Harris, Ph.D., RN, FACMI, has been elected as a Fellow of the American College of Medical Informatics (ACMI), recognizing her as one of the nation's top biomedical scientists and her significant, sustained contributions to the field of biomedical informatics at the national and international levels.
The process of becoming an ACMI fellow is exhaustive, requiring a minimum 10 years of major scientific contributions to the field and rigorous scholarly scrutiny from peers. With her election, Harris joins a select number of nurses who have received this prestigious honor.
"It's an honor to be recognized and at the same time humbling," Harris said. "No one does this alone, and I have had the good fortune to work with great teams, colleagues and students who never fail to inspire and motivate."
Harris' research focuses on informatics methodologies, including the terminology systems and standards that facilitate data integration and interoperability. She also has deep practical experience related to clinical systems and the integration, modeling and reuse of data for clinical information systems.
Harris will be inducted during special ceremonies at ACMI's 2019 Annual Symposium Nov. 17 in Washington, D.C.