18 Reasons 2018 was a Great Year at UMSN
It's been an exciting year at the University of Michigan! In no particular order,  we're counting down 18 highlights from 2018 featuring achievements and milestones of UMSN and its community including faculty, staff and students.  
18. Panacea
We debuted our new and improved school magazine. The name Panacea was selected to show nursing's expanding scope and its potential to solve the most pressing health care challenges of our day.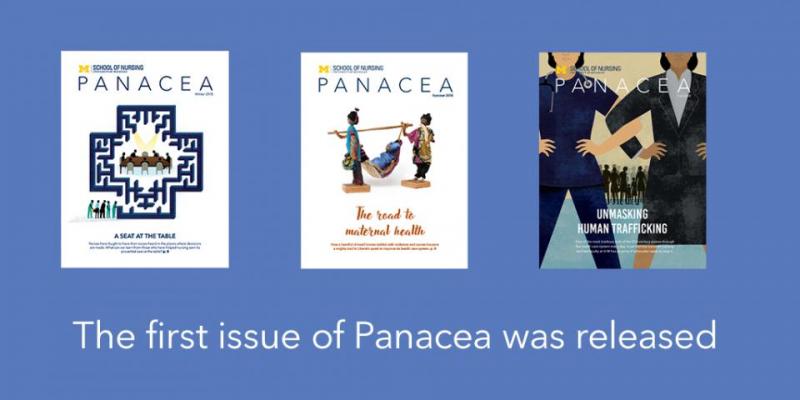 17. Alums on the Job
2018 UMSN graduates are making a difference in jobs across the country.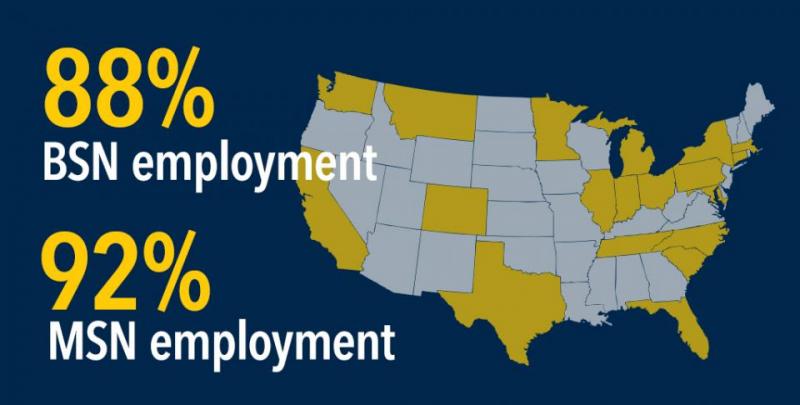 16. Supporting Students
Generous donors are making sure that the brightest and best students are able to attend UMSN, regardless of financial status. The University of Michigan has an increased commitment to making higher education more affordable.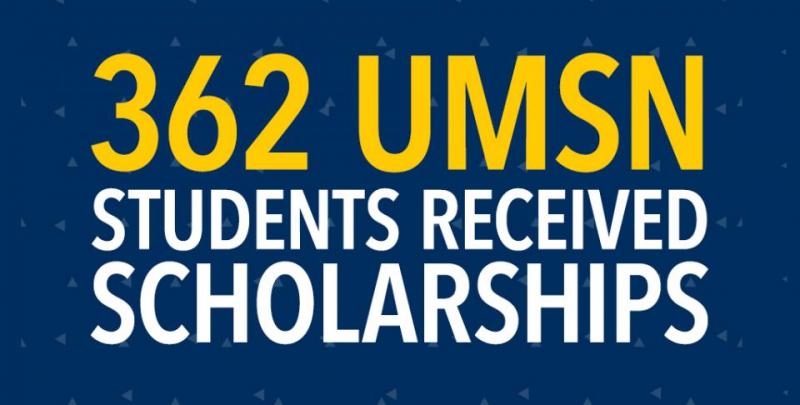 15. "A-Maizing" Alumna
Lauren Underwood is also the youngest black woman ever elected to Congress.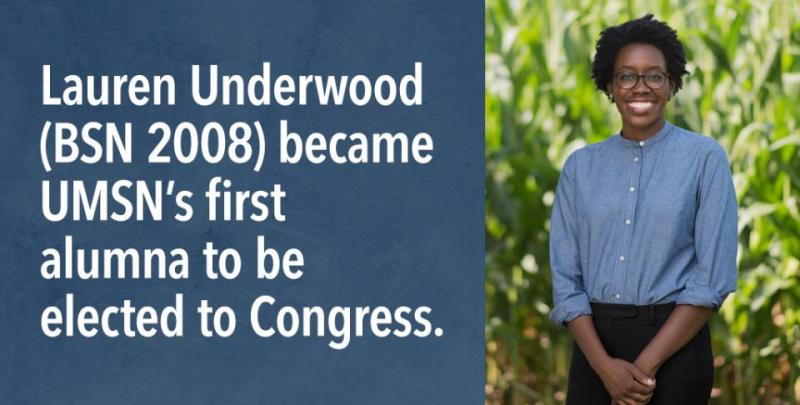 14. Going Global
The number of students earning the Global Health minor is growing. The number is expected to grow as 97% of our incoming freshmen said they want to pursue a global opportunity.

13. Student Leadership in the Community
October 2018 marked the two year anniversary of the of the nursing student-led Wednesday clinic at the University of Michigan Student Run Free Clinic.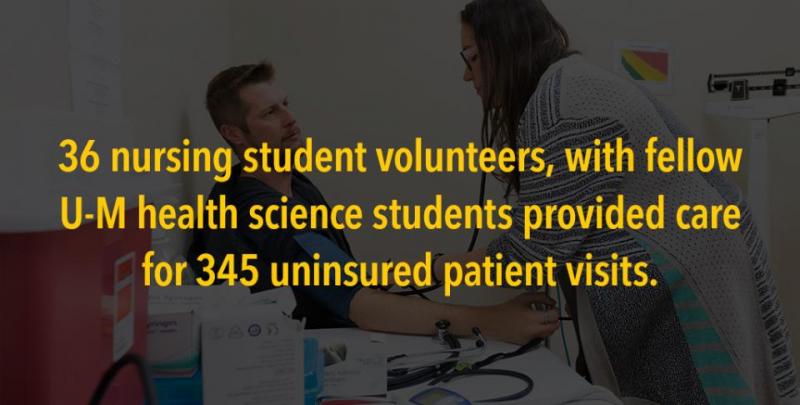 12. Telling Your Stories
UMSN was recognized for excellence in communications from the Council for Advancement and Support of Education. We received awards for Panacea, our Student Spotlight series, and a feature article. Read more about the awards.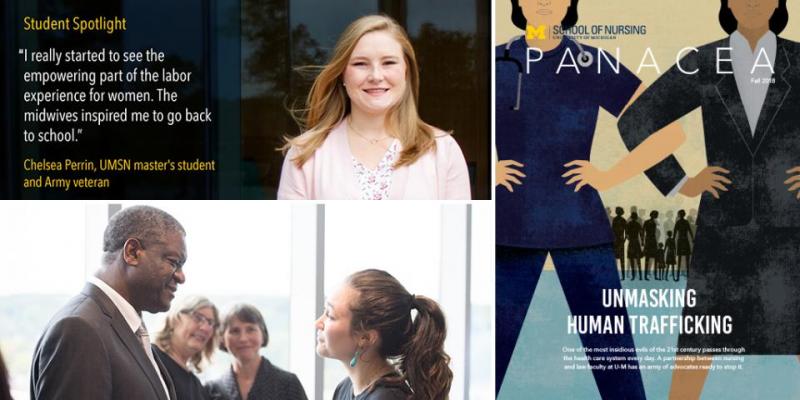 11. New Research Centers
The Pivot Hub is dedicated to revolutionizing how we think about preventing healthcare-associated harm through training, collaboration with healthcare systems, and research. The Center for the Study of Drugs, Alcohol, Smoking and Health (DASH) focuses on addressing clinical, educational, and research issues related to substance use.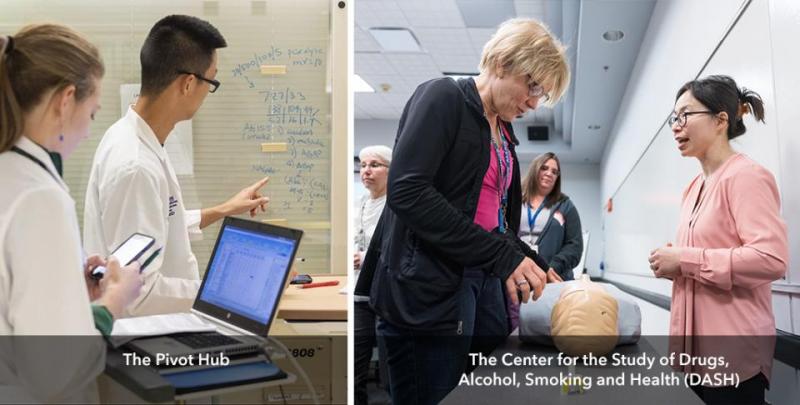 10. Alumni Mentors
160 nursing alumni  have enrolled as volunteers to help current students, and 56 nursing students are enrolled in the University Career Alumni Network (UCAN): umich.peoplegrove.com  

9. Your Generosity
Your support is growing! We saw a big increase in the number of Giving BlueDay gifts.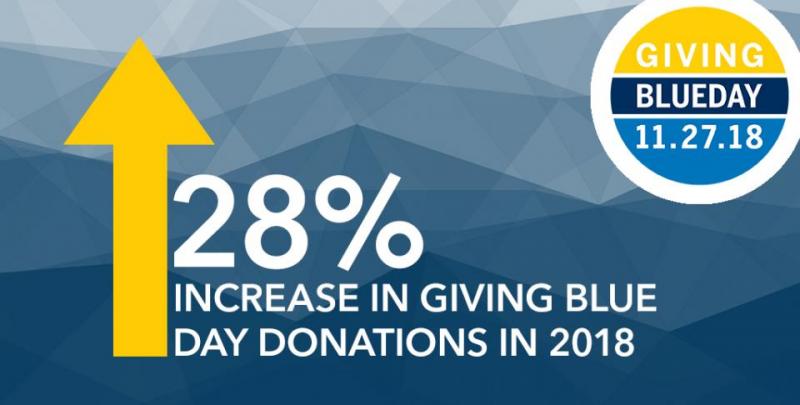 8.  New AAN Fellows
It was a big year for our community of alumni and faculty at the American Academy of Nursing's annual conference. Seven alumni, including current faculty member Milisa Manojlovich, were inducted as fellows. It's an honor bestowed on nurses who have demonstrated significant contributions to nursing through education, research, policy or practice. 
7. Living Legends
It wasn't just the new fellows that made this year's AAN conference special. Three retired UMSN faculty members were selected as Living Legends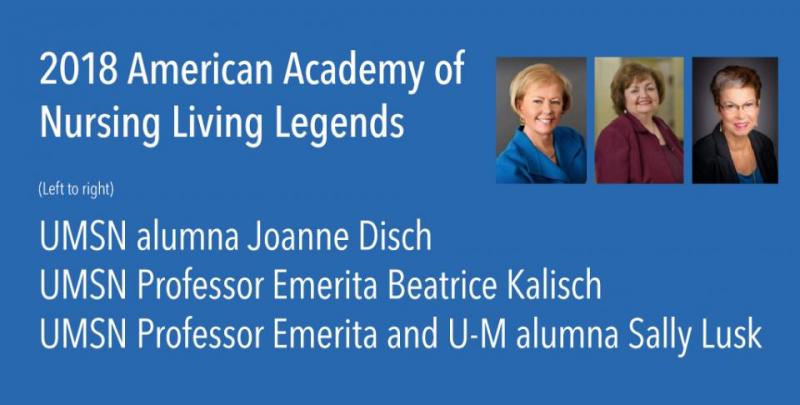 6. Nursing Honors
Professor and director of UMSN's Ph.D. program Ellen Lavoie Smith received the Welch/Woerner Path-Paver Award and Associate Professor Terri Voepel-Lewis received the Protégé Award.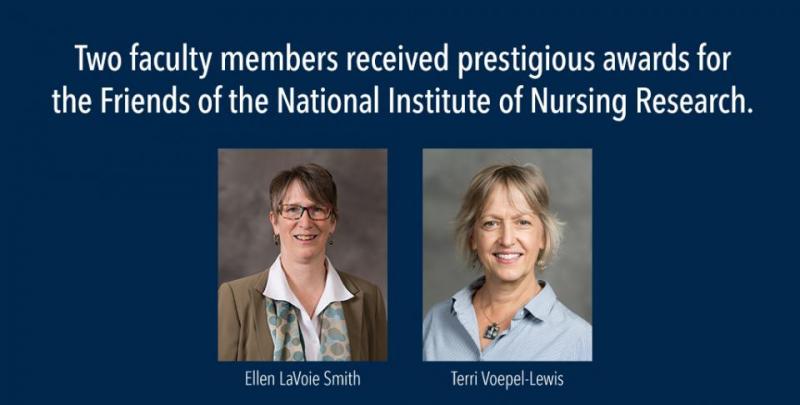 5. Focus on Global Health
UMSN launched its first Global Summer Institute. It focused on sexual health in a global context. The 2019 Summer Institute will focus on reproductive coercion and human trafficking. 

4. Alums Helping Students
The UMSN Alumni Society Board of Governors launched the Alumni Helping Students Career Building Seminar Series. Topics included resume building, networking, interviewing skills and job offer evaluation.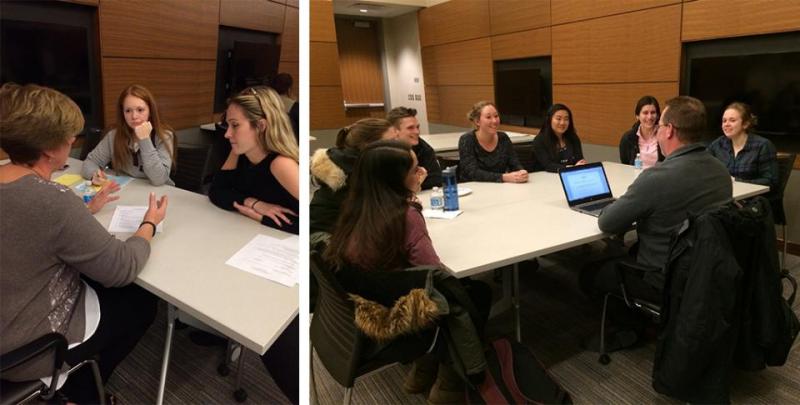 3. Nobel Peace Prize Connection
UMSN partner Denis Mukwege was awarded the Nobel Peace Prize for his efforts to end sexual violence against women. Learn more about his and his son's connection to UMSN.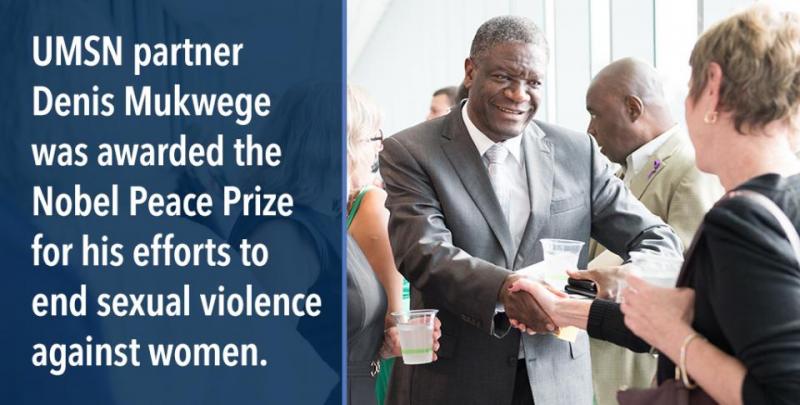 2. Global Growth
 UMSN's commitment to global outreach is growing.
1.  Our Students
Interest in UMSN is strong! The number of prospective student applications increased significantly in several programs. During 2018, almost 500 prospective students visited UMSM and our recruiters participated in more than 150 recruitment events across the country.