Welcome, new UMSN faculty!
Please join us in welcoming new University of Michigan School of Nursing faculty!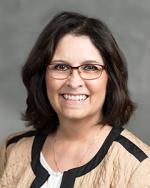 Josephine Foley, RN, CCM, MS
LEO Lecturer 1
Josephine Foley previously owned a medical case management company for 14 years. She earned her BSN and master's degrees from UMSN and worked as a UMSN LEO Lecturer in the Winter 2018 semester. She also speaks fluent Spanish.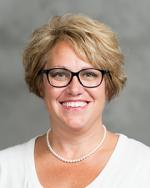 Karen Keune, MJ, BSN, RN
Clinical Instructor
Karen Keune has been a nurse for 26 years and will defend for her doctorate this fall. She also has a Master's of Jurisprudence in health law. Her focus areas include community health and higher education.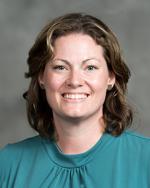 Jennifer Masserelli, MSN, RN-VC
Clinical Instructor
Jennifer Masserelli joins UMSN from Quinsigamond Community College in Worcester, MA. She brings 14 years of nursing experience primarily in community settings, an academic medical center and nurse education. She is board certified in Psychiatric/Mental Health Nursing.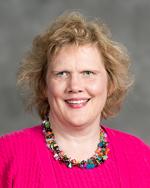 Karen L. Meserve, RN, BSN, MBA, FCN
Clinical Instructor
Karen brings more than 30 years of nursing experience to UMSN, including as president/owner of KareWorks Homecare Consulting and has served in a variety of executive roles at other homecare agencies. She also has experience in hospice, post-acute care and emergency nursing.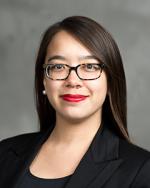 Sarah Peitzmeier, Ph.D.
Research Fellow
Sarah Peitzmeier is a postdoctoral fellow in UMSN's Department of Health Behavior and Biological Sciences and the Center for Sexuality and Health Disparities. Her research focuses on the epidemiology and prevention of violence against women, LGBT populations, and other marginalized groups, and the intersections between violence and sexual health.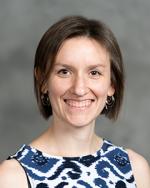 Rebecca Evans-Polce, Ph.D.
Assistant Research Scientist
Rebecca Evans-Polce joins UMSN from U-M's Institute for Social Research.  Previously, she was a post-doctoral fellow in Penn State University's Prevention and Methodology Training Program. Her research focuses on tobacco, alcohol and marijuana use, and gender, racial/ethnic, and socioeconomic disparities in substance use.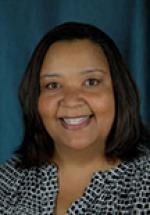 Patricia Tillman-Meakins, Ph.D., ANP-BC
Clinical Instructor
Patricia Tillman-Meakins is a graduate of UMSN's BSN, master's and Ph.D. programs. She joins our faculty from Madonna University where she has worked since 2014. Her research interests are in the areas of cultural influences on health behaviors among adult women, she has expertise in holistic care of older adults and families.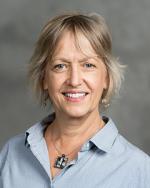 Terri Voepel-Lewis, Ph.D., RN
Associate Professor
Terri has worked at the University of Michigan for 35 years, with more than 20 years in in the Department of Anesthesiology as a research nurse and associate research scientist. Her expertise and research focuses on symptom assessment, pain management and analgesic safety. She earned her master's and Ph.D. at UMSN.