UMSN faculty member named Welch/Woerner Path-Paver by FNINR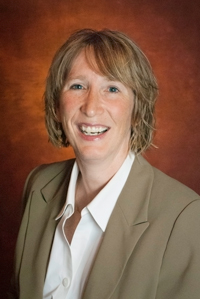 Professor and Director of the Ph.D. Program Ellen Lavoie Smith, Ph.D., APRN, AOCN®, FAAN, has been awarded the Welch/Woerner Path-Paver Award by the Friends of the National Institute of Nursing Research.
The Welch/Woerner Path-Paver Award is given to recognize scientists who achieve "one or more breakthroughs in theory development, research methods, instruments, or subject matter that has paved the way for other scientists and who has influenced the next generation of nurse researchers."
The honor comes to Smith in recognition of her work addressing neuropathic pain related to chemotherapy treatment. Her work in refining and validating measurement approaches for neuropathic pain has led to reliable measures for chemotherapy-induced peripheral neuropathy (CIPN), a condition that can cause numbness, tingling, and pain in the extremities and last for months to years after chemotherapy treatment is completed. The measures she developed are widely used in CIPN intervention trials, allowing researchers to demonstrate the efficacy and effectiveness of treatments.
Smith also discovered the only effective drug intervention for CIPN-associated pain management. She led a National Institutes of Health/National Cancer Institute-funded, multi-site, randomized, placebo-controlled intervention trial that showed the efficacy of a non-opioid intervention (duloxetine). Duloxetine is the only treatment for painful CIPN recommended by the American Society of Clinical Oncology.
Smith's efforts to design studies that take pain measurement into account makes her work into an example for other researchers, including pharmaceutical companies and individual researchers around the world. She has mentored numerous students and post-doctoral fellows, and continues to be a resource for the next generation of nurse-scientists.
Smith will receive her award at the annual Friends of the National Institute of Nursing Research gala in October, 2018.
In 2017, the Welch/Woerner Path-Paver Award went to another UMSN faculty member, Janean Holden, Ph.D., RN, FAAN, Associate Dean for Research and Rackham Graduate Studies as well as Barbara A. Therrien Collegiate Professor of Nursing.