UMSN's 2019 Distinguished Alumni Award winner announced
The University of Michigan School of Nursing (UMSN) and its Alumni Society Board of Governors selected Jane H. Barnsteiner, Ph.D., RN, FAAN, as this year's Distinguished Alumni Award winner for her extensive contributions to nursing science, practice and education focused on patient safety and quality improvement. Barnsteiner earned her Ph.D. from UMSN in 1984.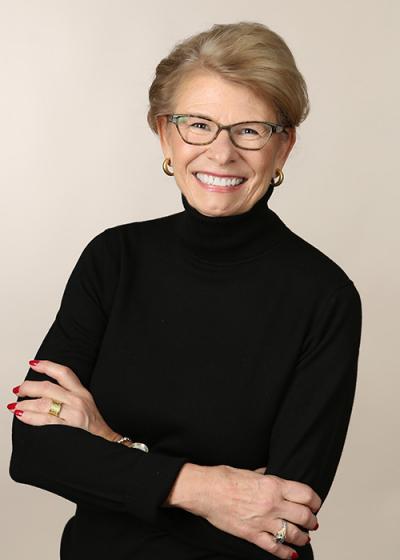 "Going to Michigan meant taking a big leap in my life," she said. "I received a Rackham Predoctoral Fellowship that paid my tuition and provided a living stipend. It means a lot to get the acknowledgement that Michigan thinks I was worth the investment. There have been so many outstanding people who have graduated from Michigan so I am humbled by it."
Barnsteiner found a passion for pediatric nursing as a student in her diploma program. After an incident that caused patient harm, she was inspired to integrate an enduring focus on patient safety.
"I made an error as a student," she explained. "Many schools would have dismissed the student. In my case, they fired my instructor for not supervising me correctly. As it turned out, there was a problem with the equipment that caused a burn. It took years before the company redesigned the equipment."
That experience showed Barnsteiner the breadth of patient safety.
"It was more than individual vigilance," she said. "There were many system issues, things weren't organized properly and issues with equipment."
Barnsteiner advanced a career model that gave her opportunities to work in the classroom and in practice. She held positions including professor of nursing at the University of Pennsylvania, director of nursing at The Children's Hospital of Philadelphia (CHOP) and director of translational research at the Hospital of The University of Pennsylvania. In addition, she created the first pediatric critical care advanced practice nursing graduate program and served as a consultant for similar programs across the country.
"I'm proud that I've been able to bridge cultures between academia and practice," she said. "My 28 years at Penn were always a joint appointment with half my time in the hospital and half my time in school of nursing. That was always important to me."
Barnsteiner was nominated for UMSN's Distinguished Alumni Award by fellow alumna Linda Houk Cronenwett who says, "Barnsteiner has continuously improved the quality and safety of patient care, developed cutting edge educational programs and made major contributions to the ongoing challenge of bringing the realities of clinical practice to the learning environment and the scholarship of the academy to the clinical setting… It is the rare nursing leader who makes an impact in all phases of professional commitment – practice, education, research and service."
Barnsteiner credits U-M as a key part of her professional and personal foundation.
"We had a wonderful cohort of students," she said. "The faculty were incredibly professionally generous and they inspired a spirit of inquiry. The interdisciplinary approach of Michigan's program was very unique at that time. It was a period of tremendous growth for me."
Barnsteiner's time at U-M would also lead to an unexpected benefit in that she met Joanne Disch, Ph.D., RN, FAAN, who later became her wife. Together they advanced quality and safety initiatives and "feel a responsibility to be role models for others in living our lives openly as members of a minority group."
 Barnsteiner will return to campus in October to receive the award as part of UMSN's annual Homecoming Reunion festivities.
"I love the campus and I love Ann Arbor," she said. "We would refer to Ann Arbor as Brigadoon. It was a magical place and it still is."