U-M School of Nursing researcher plays key role in new National Poll on Healthy Aging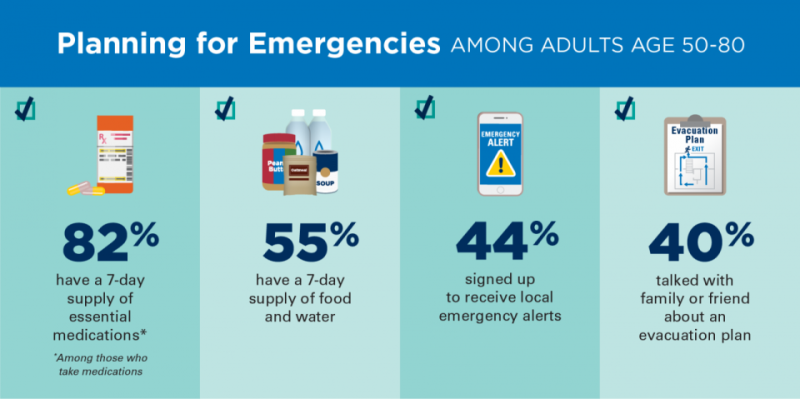 Most people over age 50 say they're ready for natural disasters and emergency situations, but a new national poll shows that many haven't taken key steps to protect their health and well-being in case of severe weather, long-term power outages or other situations.
These findings and other new data from the National Poll on Healthy Aging suggest that older adults and their loved ones and health care providers should take time to focus on key steps recommended by emergency preparedness professionals, and planning for how they will cope and communicate in an emergency.
The poll, carried out by the U-M Institute for Healthcare Policy and Innovation with support from AARP and Michigan Medicine, U-M's academic medical center, asked a national sample of more than 2,200 adults aged 50 to 80 questions about their readiness for several kinds of emergency situations. The timing of this report was planned to coincide with National Preparedness Month, which takes place in September.
Sue Anne Bell, Ph.D., FNP-BC, a U-M School of Nursing researcher and IHPI member who studies the health implications of major emergencies and disasters, worked with the poll team. "The results of this poll can be used to target efforts to better support older adults to prepare for an emergency," she says. "By knowing areas where older adults are well prepared, and where they are not, programs can work alongside older adults to become fully prepared and ready."
Read the full story and find a link to the complete report on the IHPI website.