Holistic nursing for facilitating health, growth and development

The Alumni Society Board of Governors of the University of Michigan School of Nursing (UMSN) and UMSN have selected Helen Erickson, Ph.D., RN, AHN-BC, FAAN (BSN '74, MS '76), as the 2018 Distinguished Alumni Award winner. 
Her long career in clinical practice and nursing education has provided a number of important contributions to the field. Chief among these contributions has been developing a theory and practice of holistic nursing.
Erickson will accept her award and make remarks at the UMSN annual homecoming reunion luncheon on October 5, 2018.
UMSN recently caught up with Erickson for a discussion on holistic nursing and the future of nursing.
University of Michigan School of Nursing (UMSN): Much of your career has focused on the concept of holistic nursing, and you developed the theory of modeling-role modeling (MRM). Can you describe holistic nursing and MRM?
Helen Erickson (HE): According to the American Holistic Nurses' Association (AHNA), holistic nursing is healing the whole person with the goal of perceived well-being. Holistic nurses consider conditions and disease as deviations from health and focus on restoring inherent abilities, rather than treating signs and symptoms of deviations; believe that the nurse is a healing instrument; and emphasize inter-personal relations, the individual's perspectives and inherent ability to grow and heal. They aim to facilitate growth, well-being and finding meaning in life experiences.
Modeling as defined in my work means to step into the world of another, create a mirror image of their perceptions, and create a model of that world. An underlying premise is that all humans need and seek connection with others in a meaningful way, while concurrently being a unique individual. Role-Modeling is purposeful strategic planning with a client that facilitates healthy adaptation, growth, development, or transcendence.
One of the basic premises of holistic nursing explained by Modeling-Role Modeling is that holistic nurses focus on the essence of the person and how one's life is affected by health deviations within the whole, rather than problems within the parts.
UMSN: The recent move to patient and family centered care emphasizes participation in care and collaborative decision-making between clinicians, patients, and their families. Can you explain any similarities holistic nursing might have with patient-centered care?
HE: In 2016 the Institute of Medicine, Health and Medicine Division defined patient-centered care as "…care that is respectful of and responsive to individual patient preferences, needs, and values and that ensures that patient values guide all clinical decisions."
This definition is only part of the story. Holistic nursing also requires knowing that the whole is greater than the sum of the parts; understanding normal mind-brain-body relations and linkages; purposeful use of presence and intentionality to facilitate healing of the whole person; knowing that the root of the problem is uncovered by assessing the individual's worldview and that the individual's perceptions and preferences are the focus of the caring process.
Some nurses who practice patient-centered care identify the patient as a medical problem – as a diabetic, or hypertensive - and fail to understand the multiple dimensions of the individual. They evaluate the individual's health within the context of the disease or condition, plan care according to the best approach for that condition, rather than considering other factors that people often identify as the source of their problem. Under these circumstances, there is no comparison between holistic nursing and patient-centered care.  
UMSN: Is there a credentialing process to be established as a holistic nurse?
HE: The American Holistic Nurses Credentialing Corporation (AHNCC) was launched in 1997. Today we have five examinations for basic and advanced holistic nurses and nurse coaches, and are accredited by the Accreditation Board for Specialty Nursing Certification.
AHNCC in concert with AHNA has also published Foundations, Competencies, and Curricular Guidelines of Basic To Doctoral Holistic Nursing Education, Edition One (AHNCC, 2017), and created a series of webinars and tool kits to facilitate faculty use of this work. We have had considerable response from many institutions. We'll see what happens in the next few years.
It is interesting that Florence Nightingale asked a rhetorical question back in her time that is relevant to these issues today. She asked what nursing would be in 1999 and then responded that it will be what we make of it. I agree with her: the future of nursing depends on nurses reflecting on their values, considering their legacy, thinking about who they serve, and then deciding what they want to do with the rest of their lives, both personally and professionally.
UMSN: You have served as a faculty member in a number of large universities. Where do you see the future of nursing education going?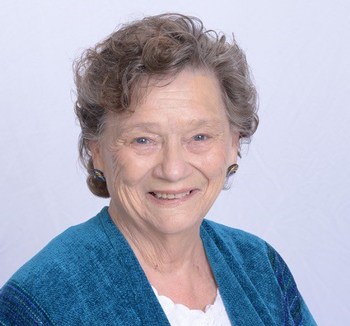 HE: A simple response is that nursing is moving toward a two-level educational program (BSN and Doctoral) with an option for an intermediary MSN for some communities. The IOM studies of the 2000s resulted in a massive movement toward advanced practice nurse roles that emphasize a biomedical model of care-monitor-control with the emphasis on diagnosing and treating conditions and diseases rather than a health and wellness model of caring and human actualization.
Ironically, this is counter to what is happening in medicine at the national level where many medical experts have concluded that health care needs to refocus on the strengths and challenges of the individual, using biomedical science to guide the way. Take as an example how immune-therapy individualizes care by drawing on the strengths of the human's natural healing ability.
My hope is that nurses will discover that they have the most to offer by defining, studying and caring for human beings who have inherent abilities that can be fostered, supported, reinforced, and restored by purposeful nursing actions.