Faculty Impact: Pumping new life in patients and the future of nursing
Sometimes just one clinical experience as a student is powerful enough to set the course for a career. That's what happened to Jesus (Jessie) Casida, PhD, RN, APN-C, at a cardiology unit during his junior year of nursing school.
"I became absolutely fascinated with cardiovascular physiology," said Casida. "I wanted to know all I could about heart function, heart failure, electrocardiograms, all of it."
Just like that, Casida had found the focus area to which he would dedicate his career, first as a nurse in cardiac surgery critical care and now as an assistant professor at the University of Michigan School of Nursing (UMSN).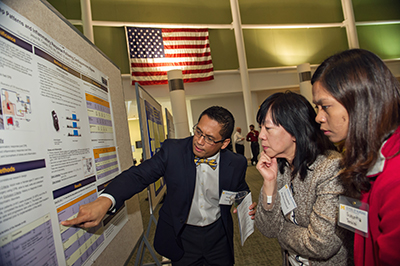 "All of what I do in research is grounded by my experience as bedside and advanced practice nurse," said Casida. "I'm a real-world researcher. My goal is to always do something meaningful to help improve patient outcomes."
Casida specializes in implantable, artificial organs. His primary focus is on patients with a Left Ventricular Assist Device (LVAD), which is used to help the heart pump blood to the rest of the body when the heart is too weak or damaged to effectively do it by itself.
Some patients need an LVAD suddenly, such as after a heart attack or heart surgery. For others, it's required after years of decreasing heart function. The treatment path after LVAD implantation varies as well. It can be a bridge to a heart transplant, a permanent part of life or it can be removed after a period of time if the heart recovers.
Seeing the need
Casida said he became interested in this specialized area because he saw how overwhelming the surgery and post-operative care was for the patient and their caregivers. His research confirms patients and caregivers have low confidence in their ability to manage and adhere to the complex regimen.
"There are more than a dozen tasks to complete every day and some are highly technical to maintain the device," he explained. "They have to pay attention to how the pump is working, the electricity, all of that. At the same time, they have to take care of themselves and manage their symptoms."
Technology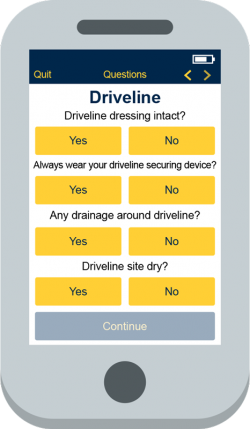 Casida turned to technology as a way to help patients and their family caregivers by creating the VAD Care App© that patients can use to manage their day-to-day care. The app asks users to go through a series of steps such as checking the functionality of the LVAD and its battery, taking medication, tracking symptoms, and sending a photo of incision/wound status. It automatically sends messages to the patient's healthcare provider, manages prescription refills and enables a virtual clinic to decrease unnecessary visits to the emergency room.
Casida is using a UMSN Center for Complexity and Self-management of Chronic Disease pilot grant to evaluate the app as a tool for patients. He hopes it will be an early step to expanding use of the app into routine post-operative care for LVAD patients nationally, and with modifications for specific populations.
"The work is both challenging and gratifying," he said. "You are producing new science. It's also a validation of things we already believe, but they would stay as opinions without the science. It can inform a change in clinical practice, health care delivery and policy. The challenging parts are there not a lot of people you can collaborate with and it can be difficult to obtain funding."
Honors Program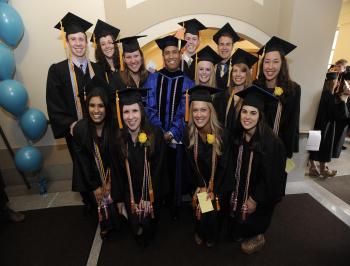 Casida is motivated to advance the nursing profession in an additional way. He leads the UMSN Undergraduate Honors Program and feels a strong sense of responsibility in making sure the students are valuable contributions to the nursing community.
"As teachers and mentors, we're influencing future generations of nurse scientists, clinical scholars, leaders, and health policy makers," he said. "I always see students as a positive addition to nursing. Our students have great potential and it's important to guide them in the right way. I don't want to add to the chaos in the workforce. At the end of the day, you need a confident, caring and competent nurse.
Personal honors
Casida's dedication to students was recognized in 2015 when he was named UMSN's Mae Edna Doyle Teacher of the Year. The honoree is selected by student, faculty and staff votes.
Most recently, Dr. Casida was selected as the recipient of a 2017 Distinguished Alumni Award for Nursing Education from Columbia University where he earned his master's degree. The awards are given annually to Columbia alumni whose "leadership, achievements, and contributions demonstrate an innovative and sustainable approach to nursing that has an impact on the lives of many people."
Casida said he is humbled and grateful for the recognition but says his greatest reward is in his patients.
"To see people go from almost dying and then to see them a few months later living a normal and full life, that's what is most satisfying to me."