Six UMSN students receive CEW scholarships
Six University of Michigan School of Nursing (UMSN) graduate students have received scholarships from the Center for the Education of Women (CEW) this academic year. These competitive scholarships are awarded for academic performance and potential, and are reserved for those who have had an interruption in their education and/or are primary caregivers.
The six students are: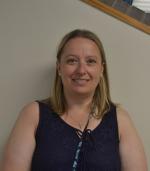 Mary Adams, Christine Kahan Black Scholar
Mary Adams is a student in the adult-gerontology primary care nurse practitioner MSN program. After serving the United States Army Reserve, she began course work towards a nursing degree, but stopped when she became pregnant. After several years of working, caring for her children, and taking classes in her free time, Adams earned an associate's degree in nursing. She began working as a floor nurse since 2007, and continued her education to receive a BSN in 2014. Adams' current focus in the MSN program is the combination of mental, physical, and spiritual care to improve the overall health and wellbeing of aging patients.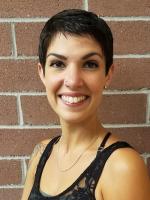 Christie Graziano, Margaret Dow Towsley Scholar
Christie Graziano is a student in the adult-gerontology acute care nurse practitioner MSN program. With an interest in cardiac care, Graziano plans to research interventions targeting cardiac disease process. Advanced practice registered nurses are poised to affect policy change, and she is committed to being active in state and federal legislative bodies. She hopes to have an impact beyond her local practice in integrating positive health behaviors.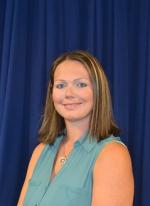 Alisha Marchand, Margaret Dow Towsley Scholar
Alisha Marchand is a student in the nurse-midwifery MSN program. After the birth of her first child, Alisha realized that she was drawn to providing bedside care and support to women during all stages of pregnancy. Working while raising children deepened her understanding of the difficulties mothers often face in their everyday lives. Marchand's vision is to work with rural communities, providing support and care to women who may not be equipped with the resources for a healthy pregnancy, with a specific focus on providing care for pregnant women struggling with drug addiction.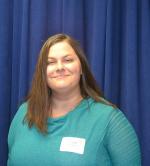 Tara Martines, Margaret Dow Towsley Scholar
Tara Martines is a student in the systems, populations and leadership MSN program. While completing her associates degree in nursing, she and her husband were the victim of a violent crime, leaving her husband unable to work and Martines as the sole provider for her family. She took some time off school, but returned to finish her associates in nursing and then her bachelors in nursing. As a floor nurse, she has won a number of awards in recognition of her excellence and dedication to best clinical practices. Throughout her journey, Martines has become increasingly aware of the inequalities around her. With her focus on informatics, Martines plans to support public health interventions by promoting standards for modernizing health systems.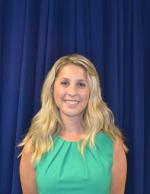 Christina Popovic, Margaret Dow Towsley Scholar
Christina Popovic is a student in the adult-gerontology acute care nurse practitioner MSN program. After eight years as an interior designer, Popovic's life changed when her mother was diagnosed with cancer. Spending days in the hospital at her mother's side, Popovic developed an interest in the intricacies cancer care. She switched gears, taking night classes to fulfill prerequisites and completing an accelerated BSN program. She works in oncology now, as a nurse clinician in the brachytherapy unit at Beaumont Hospital. With an MSN degree, she hopes to provide excellent care to patients while diagnosing, treating, and managing the entire disease process.
Lauren Rojas, Margaret Dow Towsley Scholar
(No photo available) Lauren Rojas is a student in the acute care pediatric nurse practitioner MSN program.