Junior faculty win at MNRS
Two junior faculty members at the University of Michigan School of Nursing were recognized at the Midwest Nursing Research Society Annual Conference on April 12-15, 2018.
Lenette Jones, Ph.D., ACNS-BC, RN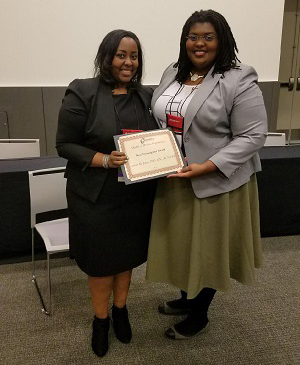 Jones, assistant professor, won the 2018 New Investigator Award for the Health of Diverse Populations Research Interest Group at Midwest Nursing Research Society.
Jones is focused on eliminating the health disparities affecting African-American women with hypertension. She uses neuroimaging (fMRI) to explore the neuroprocesses associated with self-management behaviors, such as diet, exercise, and medication-taking. She also examines how health information behavior can be enhanced to support blood pressure self-management.
Clayton Shuman, Ph.D, RN
Shuman, assistant professor, won the 2018 Dissertation Award for the Health Systems, Policy and Informatics Research Interest Group.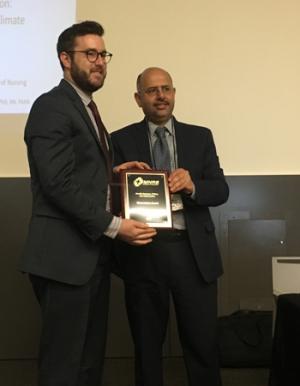 Shuman's expertise is in implementation and translation science with a specific focus on the effect of context on implementation success/failure, outcomes, and sustainability of intervention effects following implementation. His research advances the science of implementation by examining the process of transferring interventions into local practice settings and developing and testing implementation interventions that expedite and sustain evidence-based practices, ultimately improving patient care delivery and outcomes.