Seventeen reasons 2017 was a great year at UMSN
We're counting down 17 highlights of 2017 at the University of Michigan School of Nursing (UMSN). In no particular order, we'll share achievements and milestones focused on our students, faculty, staff and alumni. Check back often as we add new reasons regularly.
17. Campaign funds in action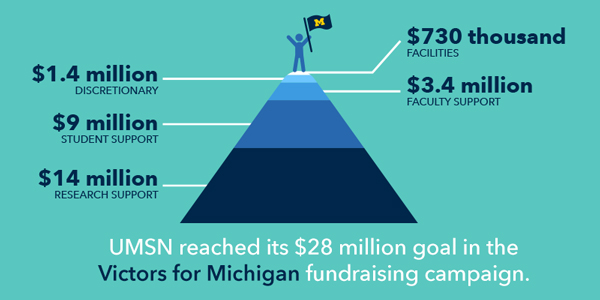 Funds from generous donors supporting the Victors for Michigan campaign are already in use. While reaching the campaign goal was an important milestone, UMSN is committed to raising additional funds to create even more student scholarships and to advance our commitment to research and practice that benefits the health of people around the world. Learn more about making a gift to UMSN.
16. International students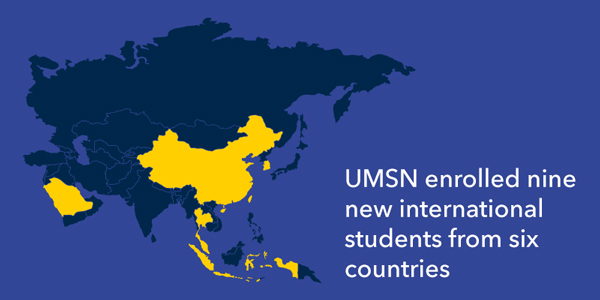 UMSN welcomed students from China, Indonesia, South Korea, Saudi Arabia, Taiwan and Thailand.
15. Student funding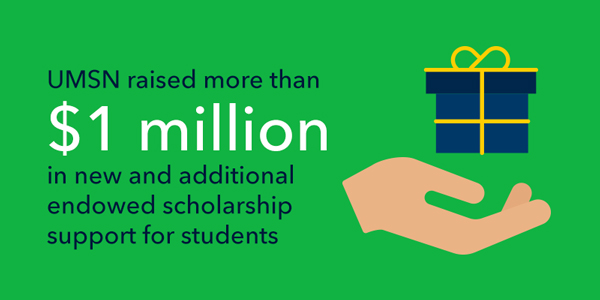 Thank you, donors! Your support opens doors for talented students who may not otherwise be able to attend U-M.
14. A different kind of student support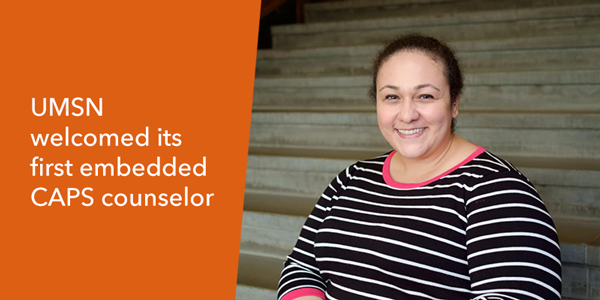 Kristen Adams is at UMSN to provide students with a host of support services including counseling, referrals to services, and to be a bridge between students and school administration.
13. Fulbright honors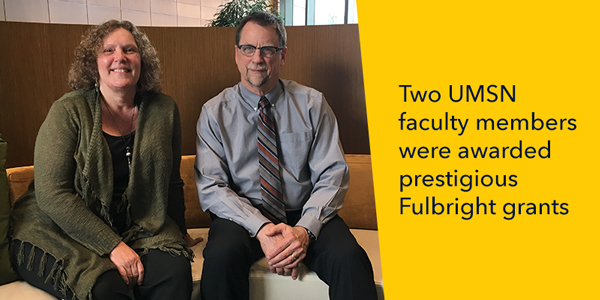 Denise Saint Arnault's Fulbright research will address gender-based violence in Brazil and Romania. Stephen Strobbe will focus on screening adolescents for substance use in Brazil.
12. Increasing diversity, equity and inclusion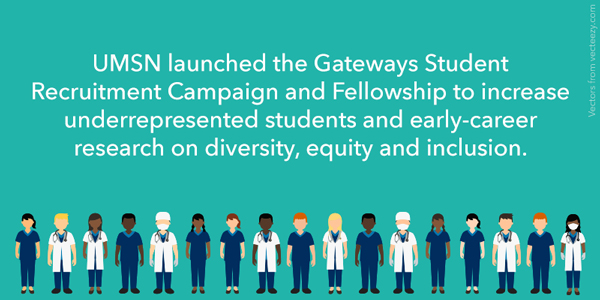 UMSN is in Year Two of a strategic plan to increase DEI for students, faculty and staff.
11. BSN applications increased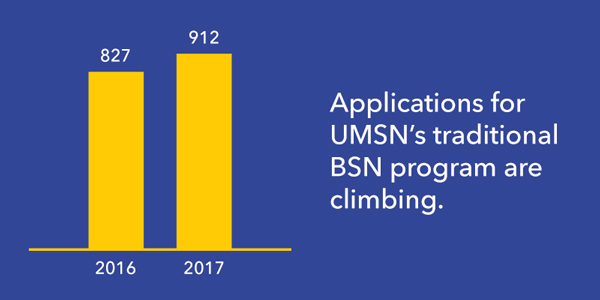 UMSN continues to attract highly-talented students!
10. Clinical learning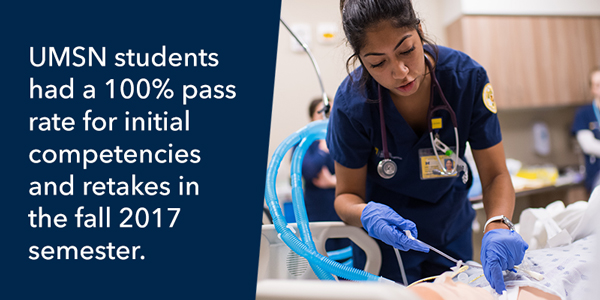 No one said nursing school is easy! Failing a competency twice can have serious consequences on a student's program but that didn't happen this term.
9. Hillman grads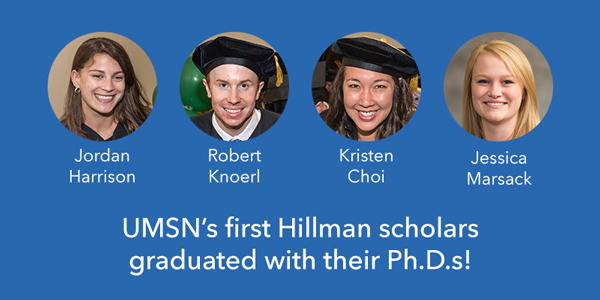 The prestigious Hillman Scholars Program in Innovation puts BSN students on an accelerated path to a Ph.D. with the goal of increasing the impact of their research.
8. From student to professional nurse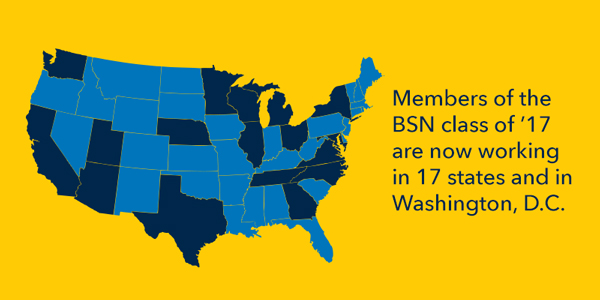 Our 2017 BSN graduates landed jobs all across the country.
7. Excellence in global health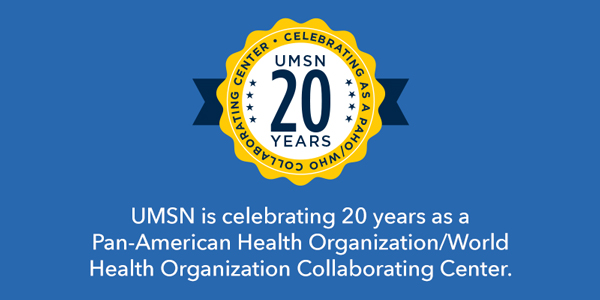 This designation recognizes UMSN's commitment to research, education, service and building partnerships in the Americas.
6. Ph.D. reunion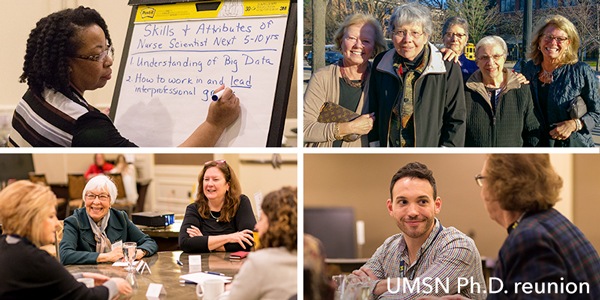 UMSN held its first Ph.D. reunion in recent years. Dozens of alums returned to campus to reconnect, meet current doctoral students and learn about the exciting research happening at UMSN.
5. Giving Blueday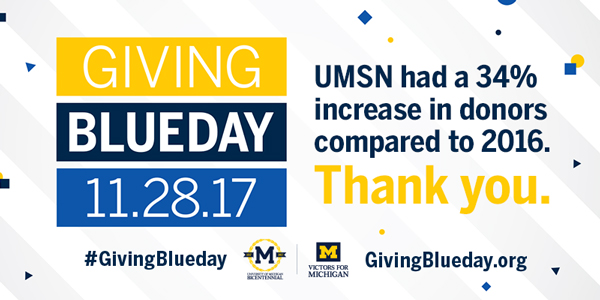 We had 36 Giving Blueday donors in 2016. This year we had 55. It's the highest number of UMSN GivingBlueday donors to date!
4. IPE Education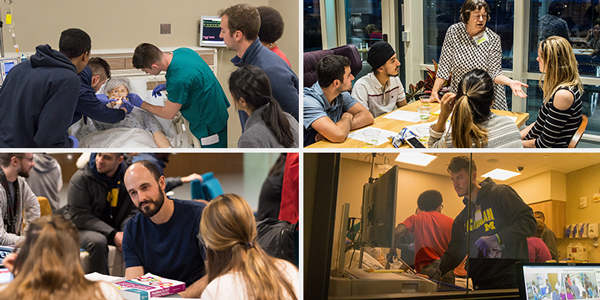 UMSN's focus on interprofessional education continues to grow as our students have additional opportunities to learn and work with U-M health profession students through an interdisciplinary student-run clinic, classes, workshops and international experiences.
3. Research funding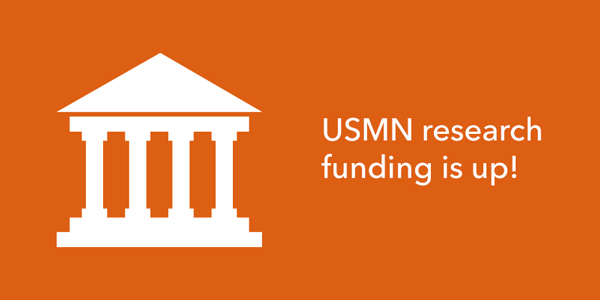 We are now at $49 million for our total funding – an increase of $2 million over last year. Our approximate success rate is 30% for federal grants (compared to the average of 5-15% across NIH institutes).
2. Grants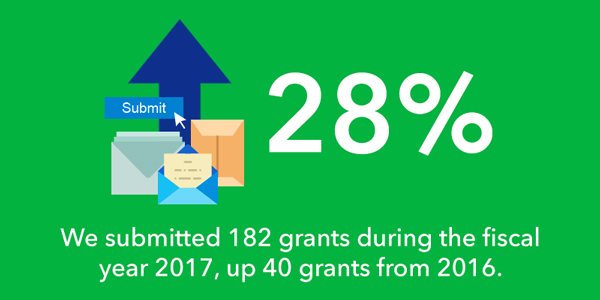 These numbers represent a ton of work and a willingness on the part of many of our faculty to keep trying in the face of shrinking dollars, uneven study sections and reviews, and discouragement when good grants don't get funded.
1. Alumni volunteers

Alums participated in a variety of activities including resume workshops for current students and volunteering as patients in UMSN's Clinical Learning Center.