UMSN Faculty Named Fulbright Scholar
ANN ARBOR, Mich. — The University of Michigan School of Nursing (UMSN) is pleased to announce Clinical Associate Professor Stephen Strobbe, PhD, RN, PMHCNS-BC, CARN-AP, FIAAN, has been selected for a Fulbright Flex U.S. Scholar grant from the U.S. Department of State. Screening adolescents for substance use will be the focus of the award through collaboration with the University of São Paulo (USP) at Ribeirão Preto College of Nursing in Brazil.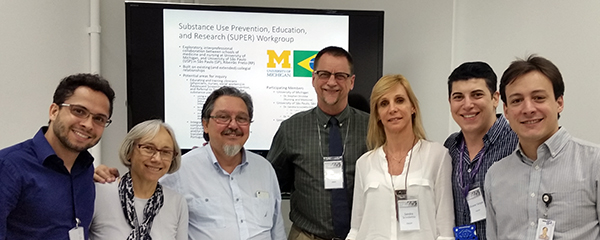 Nearly 22 million people in the United States are classified as needing substance use treatment, but only 11% receive appropriate treatment, according to findings from the Substance Abuse and Mental Health Services Administration in 2015.
Endorsed by the World Health Organization (WHO), screening, brief intervention and referral treatment (SBIRT) is an evidence-based approach to address substance use. Dr. Strobbe is leading efforts to incorporate universal screening for adolescents for substance use into patient-provider interactions.
"Right now we wait until people have lost nearly everything before treatment begins," explained Dr. Strobbe, who also holds an appointment at U-M's School of Medicine, Department of Psychiatry. "This approach has the potential to prevent many adolescents from developing addictions. For young adults, to not carry that burden through life would be remarkable."
 "Dr. Strobbe is a valued clinical professor and I'm confident he will make great contributions during his Fulbright and as always, makes us proud," says UMSN Dean Patricia Hurn, PhD, RN. "I look forward to seeing how the collaboration will improve care for adolescents in the U.S. and Brazil."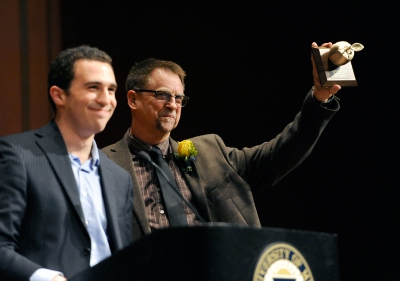 Dr. Strobbe is currently leading an SBIRT pilot program for UMSN students. Supported by a grant from the Conrad N. Hilton Foundation, this project, in collaboration with NORC at the University of Chicago, and Kognito, includes a highly-advanced computer simulation for students to practice clinical interviewing with virtual adolescents. Those skills are further developed through in-person simulations in UMSN's Clinical Learning Center.
"Nurses are the first point of contact in just about any health care setting," said Dr. Strobbe. "So it makes sense to focus on them as administrators of SBIRT."
Dr. Strobbe will spend two months at USP in 2017, and in 2018, working on the education and training of faculty, clinicians, and students in the use of adolescent SBIRT. The project will also include efforts to establish implementation sites at child and adolescent inpatient psychiatric units at U-M and USP.
"Dr. Strobbe's work in Brazil to help practitioners support adolescent health is yet another example of the ways in which University of Michigan faculty positively impact the world through their work," said James Holloway, U-M Vice-Provost for Global Engagement and Interdisciplinary Academic Affairs. "And while he introduces this new tool into a new cultural context, I know that he will also learn from his Brazilian hosts, and bring new ideas back to Michigan."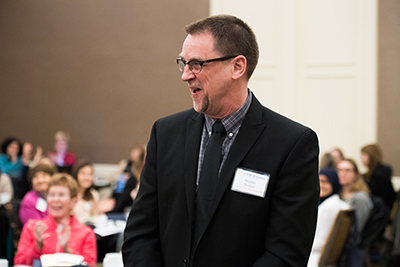 The Fulbright partnership of UMSN and USP builds on a relationship that has been growing for several years. The universities have a history of collaboration including Dr. Strobbe's visiting professorship at USP in 2013, as well as research and doctoral student exchanges. Both universities are Pan-American Health Organization (PAHO)/WHO Collaborating Centers for Nursing Research.
"Continuing this process of partnership and aimed at increasing research activities, faculty training and joint supervision of students with interprofessional focus, we would be very pleased to receive Dr. Strobbe," wrote Dr. Silvana Martins Mishima, dean of the USP College of Nursing, in a letter of support to the Fulbright Scholars program.
"It's an honor to be selected as a Fulbright Scholar," said Dr. Strobbe. "I'm genuinely excited by the prospect of contributing to improved care for adolescents here and in Brazil, and hope that one day we can expand these efforts even further."