News at a Glance (July 2016): New findings on teen pregnancy and youth violence, plus funding to combat the opioid epidemic
Teen Pregnancy
Girls whose friends experienced teen childbirth are less likely to get pregnant themselves, according to new findings from Associate Professor
Olga Yakusheva, PhD
, and colleagues. In addition, they determined that the friends of teen mothers were less likely to have sex as teens, and more likely to attain their college degree. Dr. Yakusheva says the findings show teens can learn from their friends' mistakes. She also suggests doing more than just telling teens how to avoid teen pregnancy, but to also teach them reasons and benefits of delaying motherhood. The full
article is available in the Journal of Adolescent Health
.
New Funding
Opioid Response Training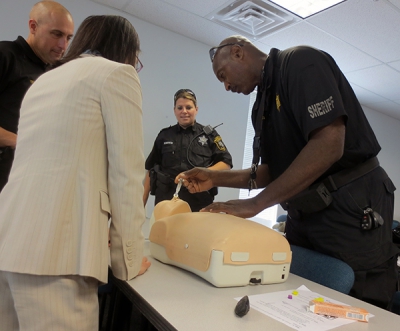 UMSN Clinical Assistant Professor
Chin Hwa (Gina) Dahlem, PhD, RN, NP-C, FAANP
, received two new grants focused on combating the opioid epidemic through law enforcement officer interventions. Dr. Dahlem has already been actively involved in
training officers on how to use intranasal naloxone to reverse opioid overdoses
, and now she and colleagues will use the grants to expand their outreach through developing a training video for officers. This includes a survey to better understand officers' perceptions about naloxone as well as face-to-face interviews with those who have used naloxone in the field to inform the video. Funding comes from
Michigan Institute for Clinical and Health Research
(MICHR) Community-University Partnership seed grants.
Gender-Based Violence Prevention
Assistant Professor
Michelle Munro-Kramer, PhD, CNM, FNP-BC
, received a new grant focused on higher education teaching opportunities dedicated to the prevention of gender-based violence. The grant will support regular meetings of faculty, staff and graduate students to evaluate teaching approaches to help students address challenges related to studying, researching and gaining professional expertise in gender-based violence and sexual exploitation. The multidisciplinary approach will include participation from various units on campus, including the schools of Law and Social Work and student health and safety services. This effort is supported by the U-M Office of the Provost for Global and Engaged Learning and
U-M's Center for Research on Learning and Teaching
.
Preventing Youth Violence
UMSN Assistant Professor
Sarah Stoddard, PhD, RN, CNP, FSAHM
, is part of a team of U-M researchers focused on preventing youth violence. Patient interventions for victims in the emergency room, family relations, and individual skill development are a few of the areas researchers are investigating. Dr. Stoddard is examining how future aspirations, especially in education, can impact violence. "If we can expose them to positive messages and offer them opportunities to better their future, it could change their entire outlook on life," says Dr. Stoddard.
Read more about the comprehensive plan in Michigan Research.
Student Achievement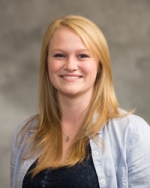 Hillman Scholar
and doctoral student Jessica Marsack had two abstracts accepted for the
GLMA Annual Conference on LGBT Health
. Previously known as the Gay & Lesbian Medical Association, GLMA is an organization of health professionals dedicated to ensuring equality in health care for lesbian, gay, bisexual and transgender individuals. Marsack's research focuses on stigma among LGBT populations with an expanded emphasis on depression among LGBT in rural areas.
Meet our Hillman Scholars and learn more about their research.
fMRI False Positives
A recent analysis of fMRI software found a bug that jeopardizes 40,000 studies that use the technique to look at brain activity; the analysis showed that up to 70% of the time, the software reported brain activity where there was none. UMSN Associate Professor
Ivo D. Dinov, PhD
, was not involved in this particular study but has shared his expertise related to in Big Data analytics, data science and neuroscience informatics. In a
report for PBS's Nova
, Dr. Dinov said the findings do not discredit previous studies using fMRIs and he does not recommend discontinuing their use, but he suggests investigators use caution when interpreting results. "If you use state-of-the-art techniques blindly, then you have a high rate of identifying effects when there aren't any," said Dr. Dinov.
Going Green for Gold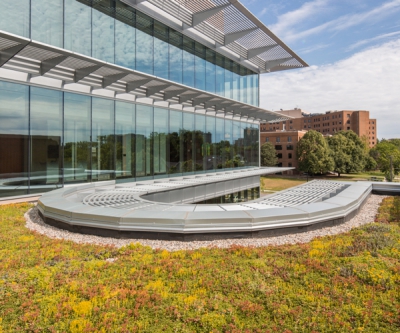 The new School of Nursing Building (SNB) received LEED Gold Certification from the U.S. Green Building Council. Leadership in Energy and Environmental Design (LEED), is a certification program that recognizes facilities for being energy efficient and environmentally sustainable.
U-M's University Record recently featured SNB
and explained many of the environmental features that helped earn the Gold Certification, including an efficient heating and cooling system, additional roof insulation and lighting reduction through the use of occupancy sensors.
A story also ran in the Michigan Daily
, U-M's student-run newspaper. SNB is one of 12 LEED-certified facilities on the Ann Arbor campus.