UMSN Student Uses Personal Battle with Melanoma to Inspire Others to Actively "Stay in the Shade"
Karl Lopata was only 25 when he was diagnosed with skin cancer, and got to know nursing from the outside.
Karl Lopata was a recent graduate of the University of Michigan, living in California, when he was diagnosed with malignant melanoma in 2005. "My impression of skin cancer was that it was a simple surgery, but I learned if it's in an advanced stage, it can be devastating."
Lopata came back to Michigan and participated in a clinical trial at UM. He says, "It was a combination of chemotherapy and immunotherapy therapy. I was off my feet for a good 3 to 4 months."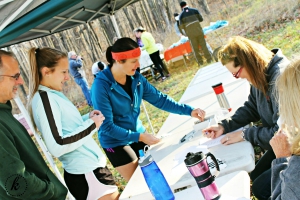 Now cancer-free, Lopata says the experience inspired him to combine his love of running with his new motivation to raise awareness about melanoma. "I loved being outdoors and running," Lopata says. "Trail running is a great way to still be outside but you get a little more protection from the sun because of the shade from trees." He created "Stay in the Shade," a non-prof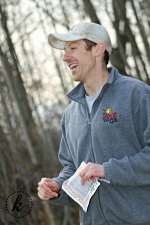 it organization that holds two trail runs each year and donates the money to various melanoma awareness, support and research organizations with the majority going to the Melanoma Research Foundation. Lopata says his organization has raised and donated more than $30,000 so far and he anticipates making an additional $15,000 donation after the next event this spring.
Lopata says he was already questioning his desire to continue his career in social work when he was diagnosed with skin cancer. His experiences in the hospital and research into nursing careers prompted him to apply to the University of Michigan's School of Nursing Accelerated Second Career Program.
BSN in hand, Lopata enrolled in UMSN's graduate-level Adult-Gerontology Acute Care Nurse Practitioner program and works in an emergency room. "Most of the patients that come into the emergency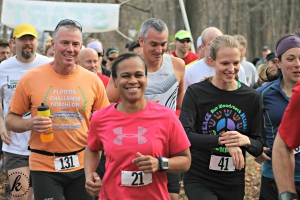 room aren't there for melanoma treatment," Lopata laughs. "I think my experience as a patient helps me relate to them, but they usually have other concerns when they're in the emergency room. Stay in the Shade is really the better way for me to raise awareness."
Stay in the Shade runs are usually around five miles and include a two-mile hike for non-runners. 
Learn more about melanoma.

Stay up to date with UMSN on Facebook and Twitter.