School of Nursing Midwifery Students and Faculty Attend ACNM Annual Meeting
Both faculty and students can engage in the midwifery community at the American College of Nurse-Midwives Annual Meeting.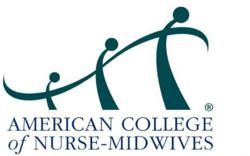 Midwives, educators and students from across the country gathered along the waterfront in Long Beach, California, last month for the 57th Annual Meeting and Exposition of the
American College of Nurse-Midwives
(ACNM). Three faculty members and a number of students from the U-M School of Nursing's
Nurse-Midwife Program
were among the more than 1,500 attendees present at the meeting, held June 2 through 7. The ACNM Annual Meeting is the primary continuing education, networking, trade exposition, and business meeting for certified nurse-midwives, certified midwives and other women's health care providers.
UMSN faculty played important roles at this year's conference. Clinical Assistant Professor
Dr. Jody Lori
, who serves as chair of ACNM's Department of Global Outreach, was involved in organizing an anniversary event celebrating 30 years of the College's global outreach activities.
Dr. Lisa Kane Low
, Assistant Professor, chairs the Clinical Standards and Documents Section within ACNM, and helped create a number of key joint position statements and other standard setting documents that were released at the meeting. In addition, she and Clinical Assistant Professor
Dr. Katie Moriarty
participated in a meeting of directors of midwifery education as well as workshops on program accreditation and site visiting.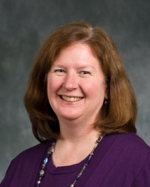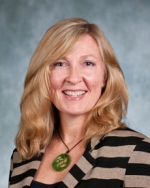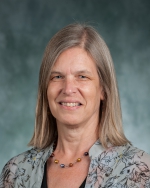 Students, too, found many occasions for participation at the conference. "The conference is a great opportunity for students to network and to see how they can have an impact in their organization," commented Dr. Kane Low. "The leaders in midwifery are engaged in a variety of ways in the College and are very open to students. Students are able to be involved in all of the committees and divisions in the College, which is not usual in a lot of organizations."
CNM students Minna Navvab and Sarah Olson attended as student representatives and delivered reports to the College. All UMSN student attendees enjoyed educational sessions on topics related to midwifery care practices as well as job seeking, leadership and business aspects of practice. The students all attended workshops that taught new skills and built upon the basics. Students also had a chance to give valuable feedback to publishers on textbooks they have used in classes.
"The ACNM Annual Meeting is not only a great place to learn about current evidence and new research, but to really feel connected to the midwifery community," said Andrea Stadnicar, a recent graduate in May from the CNM program. "Both times I've attended the meeting, I have left feeling empowered, proud, and so excited for the midwifery journey I'm about to begin."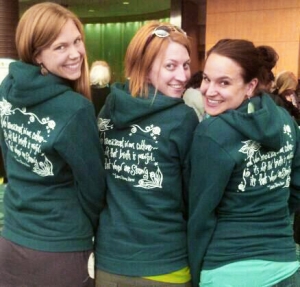 Meghan Hart, another CNM student at UMSN, also appreciated the connection she felt toward the national community of midwives after attending the meeting. "It makes me hopeful for where our profession is going and gives a renewed sense of the importance of the care we provide," she said.
Another benefit to UMSN students noted by Dr. Kane Low was the opportunity to observe their preceptors and mentors in the context of the ACNM community. "There are a lot of Michigan midwives who have prominent roles in the college and who are preceptors of ours," she said. "It's a good chance for students to seem them in a different light."
UMSN congratulates those individuals who were honored with awards at the conference. Minna received the
Midwives of Color-Watson Scholarship
to help fund her midwifery education. Moreover, the second edition of the textbook
Women's Gynecological Health
(© 2013) was named the Book of Year by ACNM. Dr. Kane Low has authored two of the book's chapters, and UMSN doctoral graduate Kerri Schuiling is one of the book's editors. The first edition of the textbook (© 2006) was also an ACNM Book of the Year.
One of the conference's keynote speakers,
Dr. Soo Downe
, will be coming to Michigan in October to deliver the 2012 Terri Murtland Lecture. Dr. Downe is a professor of Midwifery Studies at the University of Central Lancashire in the United Kingdom. This year's Terri Murtland Lecture, to be held Thursday, October 4, commemorates the 20th anniversary of the CNM Program's first graduating class.