New Film Produced by Dr. Strodtman Discusses Pediatric End-of-Life Care
"Difficult Decisions in Pediatric Care: Just Because We Can, Should We?" tells the stories of five critically ill children and their families.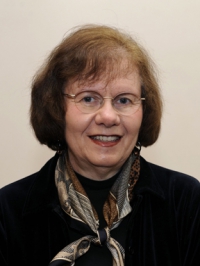 In an age of increasingly powerful health care technology, Dr. Linda Strodtman, Assistant Professor at the School of Nursing, is boldly addressing an issue often ignored by the health care community, that of end-of-life care. According to Dr. Strodtman, the need for an honest conversation about patient death in what she calls a "death-denying society," has never been more profound. Her most recent film, "Difficult Decisions in Pediatric Care: Just Because We Can, Should We?", contributes to this conversation by sharing the stories of five families and the challenging choices they must make in regards to the care of their critically ill children.
Dr. Strodtman co-produced the film with Maureen Giacomazza, Adjunct Clinical Professor at the School of Nursing and Clinical Nurse Consultant with the Pediatric Palliative Care team, and Dr. Ken Pituch, Director of the Pediatric Palliative Care Program at U-M Hospital. On February 9, 2012, a premiere showing, discussion, and reception event for the film was held at the U-M Hospital Ford Auditorium.
The film is the second project produced by Dr. Strodtman and Giacomazza. In 2005, they released Evan Mayday's "Good Death," a documentary of one man's request for the withdrawal of treatment after a diving accident left him paralyzed and, eventually, his quality of life severely compromised, which led to his final decision. Since its release, "Good Death" has enjoyed incredible and unexpected exposure across the US. It has been distributed in 47 states, and is now shown at every End of Life Nursing Education Consortium (ELNEC) conference,
a national end-of-life educational program designed to enhance palliative care in nursing
.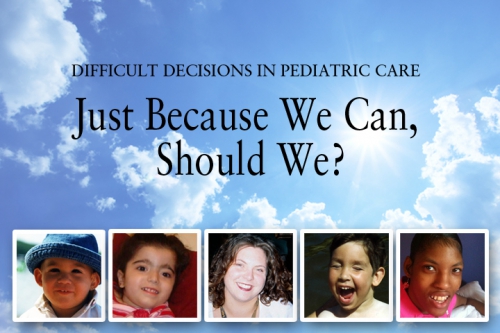 "We had no idea the journey we were on," said Dr. Strodtman of the impact of "Good Death." "I kept wondering, what's the saturation point? When it will all be passé?" The film's continued use in a variety of settings proves its message is still far from passé. In Ann Arbor alone, the film is shown as part of nurse orientation for critical care nurses at U-M Hospital. In addition, this year marks the seventh year that Professor Holly Peters-Golden in the College of Literature, Science and the Arts has shown the film to her anthropology class.  
Professional collaboration between Dr. Strodtman and Giacomazza began over a decade ago, when Dr. Strodtman invited Giacomazza to deliver guest lectures on ethics to her undergraduate nursing classes. T
he two women then attended an ELNEC course together to be trained in end-of-life care, and the experience sparked enthusiastic discussion on the need for more widespread education on the issue. "Studies at that time indicated that only 2% of curricula for nurses and physicians had anything to do with end-of-life," commented Dr. Strodtman. Following the course, she and Giacomazza organized an end-of-life conference at the U-M School of Nursing for UMHS nurses.
Evan Mayday's story came to her attention soon after the conference, in 2001. While filming "Good Death", she and Giacomazza also began filming the stories of pediatric families with plans to produce a second film, though it took nearly seven years before the latter film was completed.
Dr. Strodtman said there were certainly differences between creating the two films, since the second was pediatric-focused, though she noted similarities as well. "We feel the principles are applicable to the other end of the life span with the elderly," she said. "Children have to get involved with their parents and have to make those same kinds of difficult decisions."
Regardless of the patients' age, at its heart the film, like its predecessor, is about communication and the dynamics of interaction between health professionals and patients and families. "We mean to do well in the healthcare system in offering our therapies, but we need to listen," said Dr. Strodtman. "I think there's something in each of these films for people at all levels in the healthcare system, so that they are more sensitive to people and to the quality of life."
In her opening address at the film's screening earlier this month, Dr. Strodtman shared a quote by Dr. Balfour Mount, widely considered to be the father of Palliative Care in North America. "No human interaction is neutral," said Dr. Mount. "It is either healing or wounding." Through these films, Dr. Strodtman asks the health care community to pay closer attention to making every interaction healing, particularly those centered on end-of-life care.