Martin Luther King Jr. Health Sciences Program
"Of all the forms of inequality, injustice in healthcare is the most shocking and inhumane," Martin Luther King, Jr. – Second National Convention of the Medical Committee for Human Rights, Chicago, March 25, 1966
Join the University of Michigan health science schools, colleges and units for a series of events dedicated to understanding and improving health equity for all. The U-M central campus theme for this year's MLK events is "Unravel." It embodies what health professionals do each day, investigating the individual pieces that contribute to a person's or community's mental and physical health. 
Disparities Dialogue on Maternal Health and Care: Being A Black Woman Giving Birth in the U.S.:  A Maternal Health Crisis
All are invited to attend this group discussion. Dinner will be served. The event is free but registration is required. Registration also gives you an opportunity to provide input regarding your dinner preferences. Join us remotely via BlueJeans.
March 20
6-8 p.m.
Room 1240/1250
426 North Ingalls Street 
Recommended Readings for the Event
Past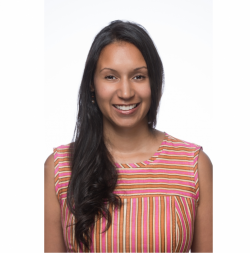 Presented by: Jacquelyn Taylor, Ph.D., RN, PNP-BC, FAHA, FAAN, Rory Meyers College of Nursing at New York University.  Dr. Taylor discussed the steps she has taken in her research career using genomic and environmental methods to unravel hypertension health disparities in African American women. Watch the presentation on UMSN's YouTube channel. 
Dr. Taylor's work focuses on the genomics of chronic disease among African-American populations. Her current research examines the effect of psychological, genetic, and epigenetic factors on blood pressure in Black/African-American women and their young children. Dr. Taylor is also conducting a study on the genomics of lead poisoning in Flint, Michigan. Dr. Taylor was awarded the Presidential Early Career Award for Scientists and Engineers (PECASE), the highest honor bestowed by the U.S. government to outstanding scientists and engineers in early stages of their independent research careers. Her long-term goal is to develop nursing interventions to prevent and reduce omic-environment risks associated with health disparities. 
The 29th Annual MLK Health Sciences lecture is sponsored by the University of Michigan Schools of Nursing (Ann Arbor* & Flint), Dentistry, Kinesiology, Public Health and Social Work, College of Pharmacy, Michigan Medicine and MICHR
*Denotes committee lead.
"This is America" Panel Discussion
Childish Gambino's "This is America" music video is a portrayal of controversies in the United States. On Nov. 7, UMSN will screen the video, then a panel of health experts will discuss ways the video relates to health and social justice.  Dinner will be provided for attendees.
Nov. 7
6-7:30 p.m.
School of Nursing (426 N. Ingalls, Rooms 1240 & 1250)
Please contact UMSN's Dr. Lenette Jones with questions: lenettew@umich.edu, (734) 763-1371
Warning:  This is America contains both gun violence and mature language.
Sponsors
University of Michigan Schools of Nursing, Dentistry, Kinesiology, Public Health and Social Work, College of Pharmacy, Michigan Medicine and MICHR