Sharon L. Smith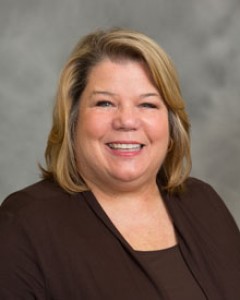 Adjunct Clinical Assistant Professor
Michigan Medicine
300 North Ingalls Building
Suite 6B21
Ann Arbor, MI 48109-5436
Telephone: (734) 647-4294
Fax: (734) 764-5316
Scholarly Expertise / Activity
Interests:
Education
Professional practice
Change management & transition
Creativity & innovation
Leadership development
Dr. Smith is the Director of Professional Development and Education for Nursing Services at the University of Michigan Health System. In this role Dr. Smith is able to combine all of her passions – education/professional development, creativity, and change management. Prior to this position she consulted regionally and nationally in the areas of professional practice model development, change management and leadership development.
Teaching
Dr. Smith has broad and varied experience teaching both students and healthcare professionals. Dr. Smith teaches at the University of Michigan School of Nursing at the undergraduate level (principles, leadership & management) as well as the graduate level (innovation & change, advanced leadership & management, and systems assessment). Dr. Smith also precepts undergraduate, graduate and DNP students in her current role at Director Professional Practice and Education. Dr. Smith has vast experience teaching in the clinical setting, specifically critical care and leadership development. Most recently she has been teaching the UMHS Nursing community about professional practice models, responsibility/accountability, becoming a preceptor, and leadership development. She engages the nursing community in cutting edge education and training methods to meet their needs at the point of care. She is committed to teaching/education being evidence-based and standards driven.
Affiliations / Service
Member, American Organization of Nurse Executives (2000 - present)
President, Sigma Theta Tau, Rho Chapter
Education
PhD, University of Michigan, Ann Arbor, MI
MS, University of Michigan, Ann Arbor, MI
BSN, Nazareth College, Kalamazoo, MI