History of Our School
The U-M School of Nursing has a rich heritage that's over a century in the making. We celebrated 125 years of nursing education at U-M in 2016. Take a look at our history for a glimpse into how we've become who we are today.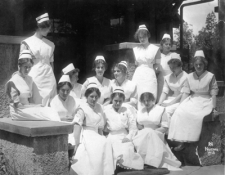 Join the Nursing History Society
at the University of Michigan
Programs and meetings take place on Sunday afternoons at the School of Nursing Building on 426 North Ingalls. Membership is free.