Community health immersion in India (Photo essay)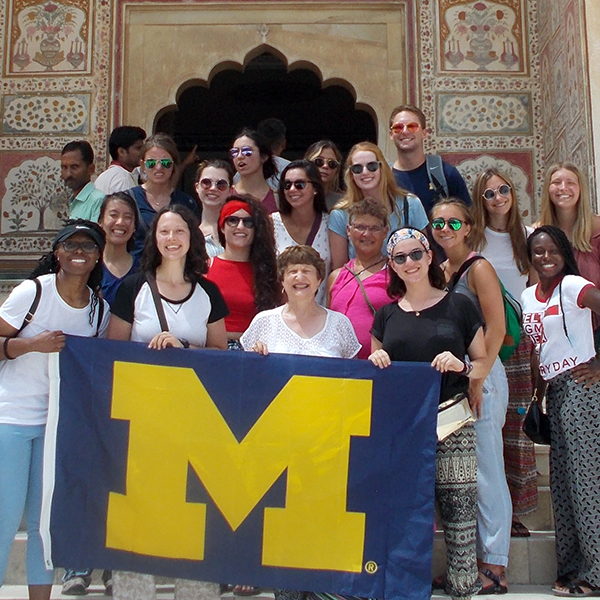 Each summer, the University of Michigan School of Nursing leads a community health immersion experience in India. This year, 10 nursing students were joined by seven students from U-M's College of Literature, Science and the Arts (LSA).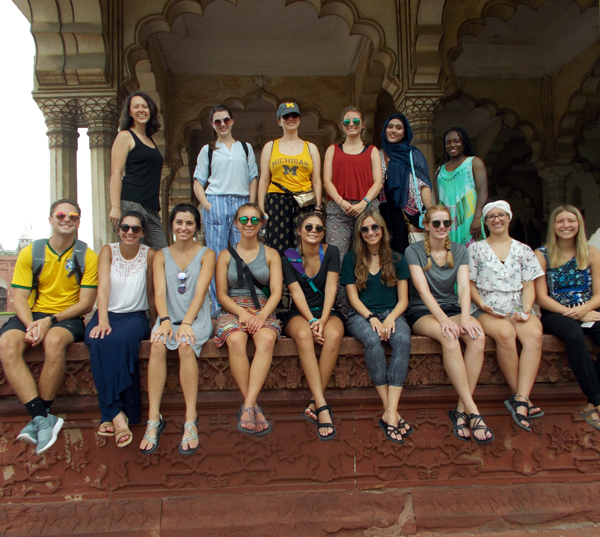 The two and a half week trip traditionally begins with a tour of India's Golden Triangle. The students visited three of India's most popular destinations- Delhi, Agra and Jaipur- to explore India's culture and history. The U-M group also visited well-known sites such as the Taj Mahal, as well as palaces, markets, and other historical destinations.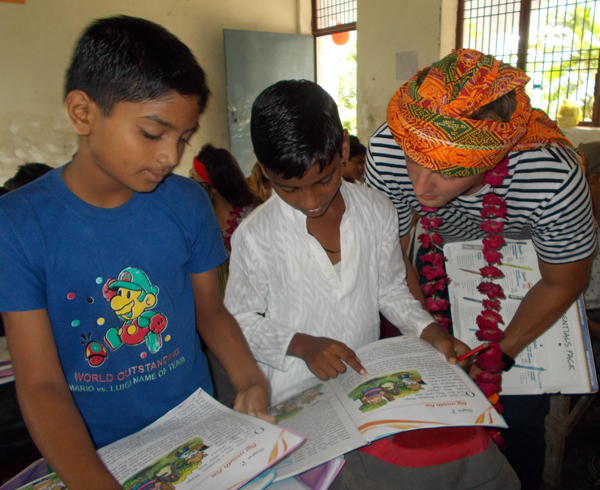 Community health is the primary focus of the experience so the U-M students visited a variety of community organizations, including a Rotary School near Agra.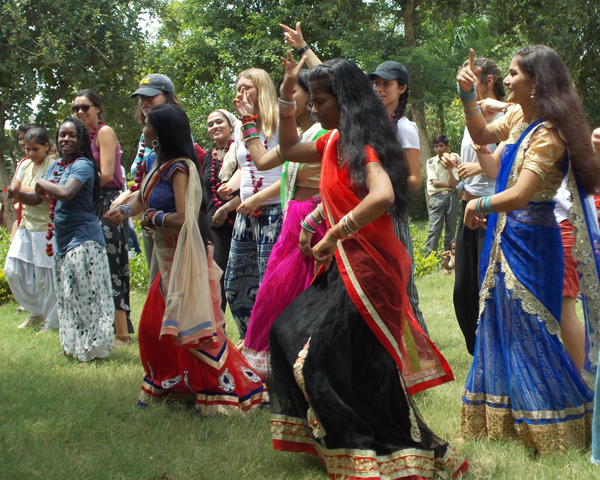 The Indian students welcomed the U-M students with a musical performance, then encouraged them to join.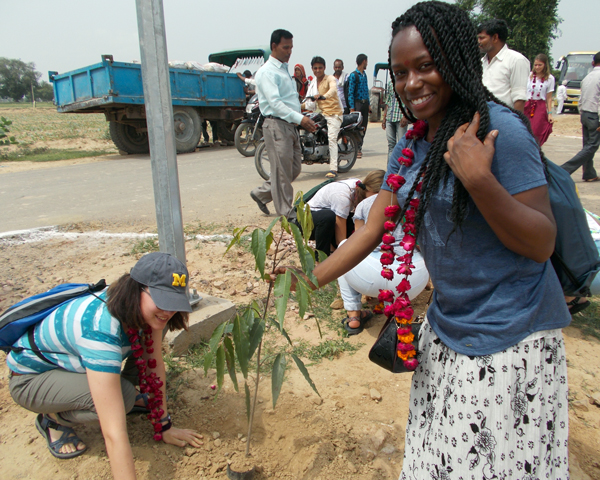 Planting trees has become a tradition during the visit to the Rotary School.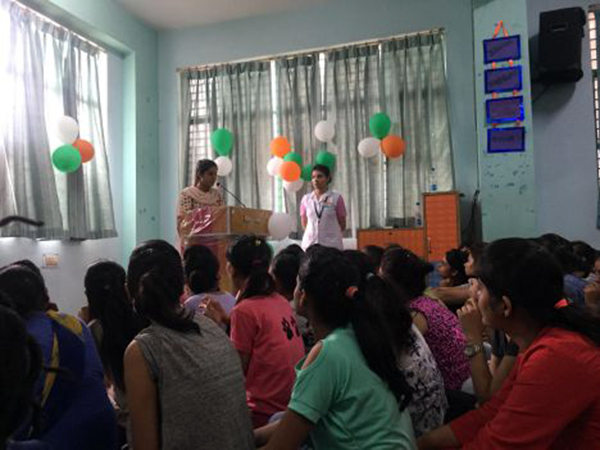 The U-M group partners with Salokaya College of Nursing for a significant portion of the experience. The U-M students work with Salokaya students to compare health care delivery systems and nursing education in the U.S. and India.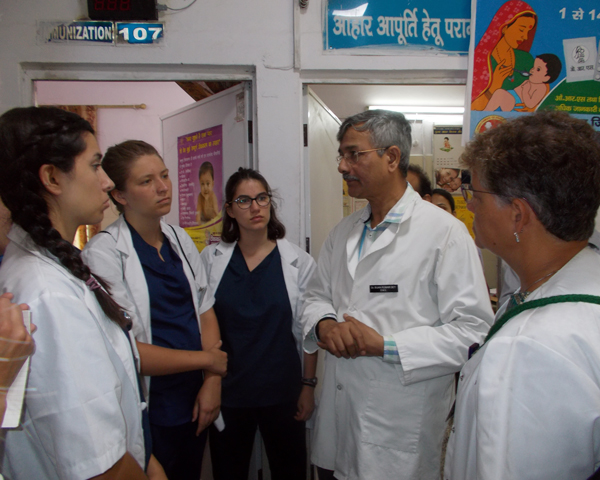 The U-M and Salokaya students are together for tours of a variety of health care facilities including rural and regional clinics, primary care facilities and large public hospitals.
The students also visit community organizations such as CanSupport, a free, home-based palliative care program for patients with cancer. Other stops included a national newspaper, the Hindustan Times, where students met with a health editor and the editor in chief.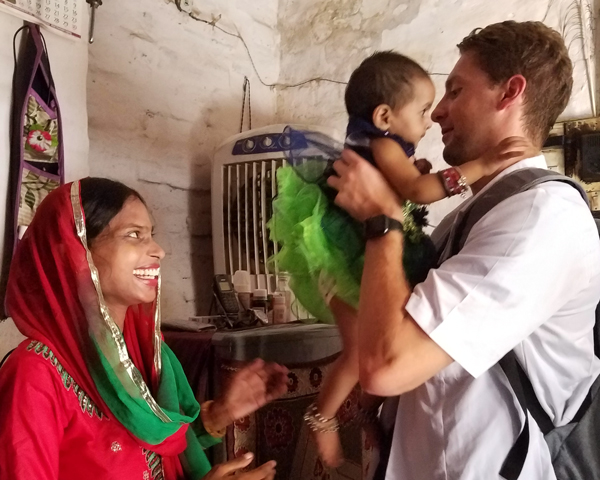 The U-M students join Salokaya students for home visits where they see a variety of patients including elderly residents, pregnant mothers and families with young children.
The students also worked together on projects such as workshops on topics including social determinants of health and the global sustainable development goals.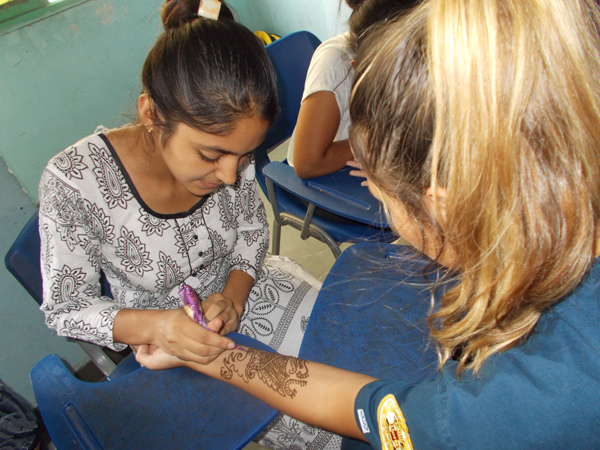 Near the conclusion of the trip, the Salokaya students held a mehndi party for the UMSN students as an opportunity to celebrate the new connections and share more of their culture.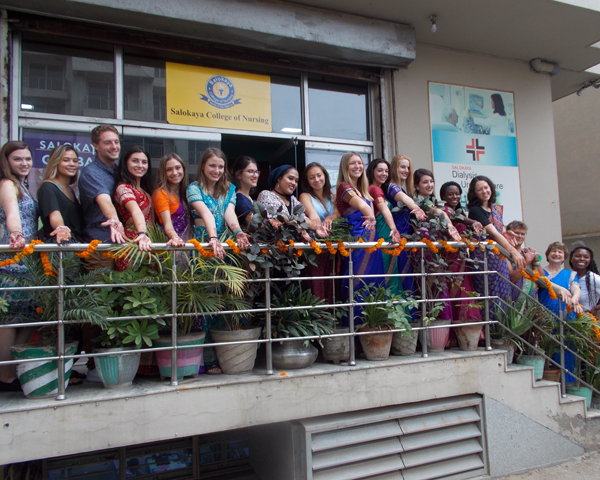 The Indian students decorated the skin of UMSN students with a stain commonly known as henna. The female UMSN students were also encouraged to dress in brightly-colored saris.
The trip was led by UMSN faculty Norma Sarkar and Mary Beljan. This annual experience is organized in partnership between UMSN and U-M's Center for Global and Intercultural Study. Current UMSN juniors interested in participating in the August 2018 trip are encouraged to enroll in N456 Spring 2018. Nursing sophomores and LSA students may enroll in N421 - Winter 2018. Contact Mary Beljan or Norma Sarkar with questions.