UMSN alumna named AACN Distinguished Research Lecturer
The American Association of Critical-Care Nurses (AACN) recently selected Margaret L. "Meg" Campbell, Ph.D., RN, FPCN, as its 2018 Distinguished Research Lecturer. It is one of AACN's highest individual honors. Campbell is a 2006 graduate of UMSN's Ph.D. program.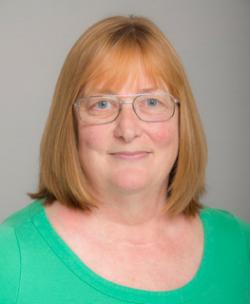 The award recognizes nurses whose research significantly influences high acuity and critical care. Campbell, a research professor at Wayne State University College of Nursing, Detroit, is an internationally recognized expert in assessment of respiratory distress (dyspnea) and treatment across diagnoses and settings of care.
"Dr. Campbell's groundbreaking research has helped shape the way dying patients are cared for in the United States and abroad," said immediate past president Clareen Wiencek, PhD, RN, ACHPN, ACNP. "She is truly a pioneer in improving hospital-based palliative and end-of-life care for critically ill patients."
As the Distinguished Research Lecturer, Campbell will discuss her career and research journey May 21, 2018, during AACN's National Teaching Institute & Critical Care Exposition .
The American Journal of Critical Care will publish an abstract of Campbell's presentation in its May 2018 issue, followed by a complete manuscript in July 2018.
Content courtesy of the American Association of Critical-Care Nurses. Read the full article.