Collaborative learning across continents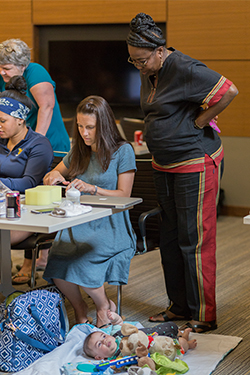 Every summer, the midwifery program holds a suturing workshop for students who will begin attending births through their clinical course in the fall. This summer, the workshop was joined by a handful of special guests.
Two students joined from Academie Verloskunde Maastricht (AVM), a midwifery academy in the Netherlands. They are part of an exchange program with UMSN, spending four weeks during the summer on a clinical rotation at Michigan Medicine. In return, each winter, two UMSN students spend four weeks at AVM.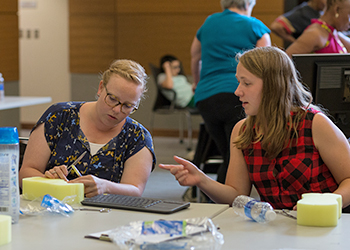 Four midwifery program directors from Liberia also attended, helping to instruct the students. Marion Subah and Harriet Mondaye of JHPIEGO, Anna Smallwood of MTP-SER Midwifery School, and Albertha Dean Nyiman of Phebe School of Nursing & Midwifery are directors of their respective schools in Liberia. With UMSN, they participate in a twinning project whereby U.S. midwifery program directors collaborate with Liberian midwifery program directors to strengthen management through faculty exchange in both countries.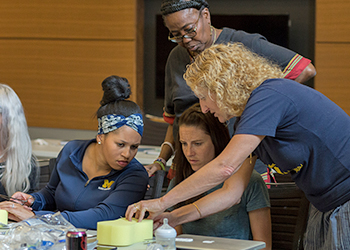 The Liberian midwifery directors will spend a week in Ann Arbor. The goal for this visit has been to focus on clinical education, something that all partners have identified as an important focus in midwifery education. They have visited a number of clinical sites, met with faculty, students, and patients, and attended faculty meetings and pedagogy workshops. Some fun is included: a cookout with faculty and students, and a visit to Lake Michigan.