Powerlifting, crossfit and hockey: UMSN faculty embrace "Year of the Healthy Nurse"
The American Nurses Association designated 2017 as "The Year of the Healthy Nurse." The organization represents more than 3.6 million nurses. It created the initiative to put a focus on nurses to improve their own health and pass that momentum on to their patients and communities.
The theme of this year's National Nurses Week (May 6-12) is "Nursing: the Balance of Mind, Body, and Spirit." It's intended to celebrate nurses who lead the charge for health and wellness.
At the University of Michigan School of Nursing, we put together a fun photo album of some of the ways our faculty stay healthy. You'll see an interesting mix of breaking stereotypes, embracing centuries-old activities and significant achievements in fitness. Enjoy!
Clinical Assistant Professor Michelle Pardee competes in Olympic weightlifting.
She recently qualified for a national meet that will take place in the fall.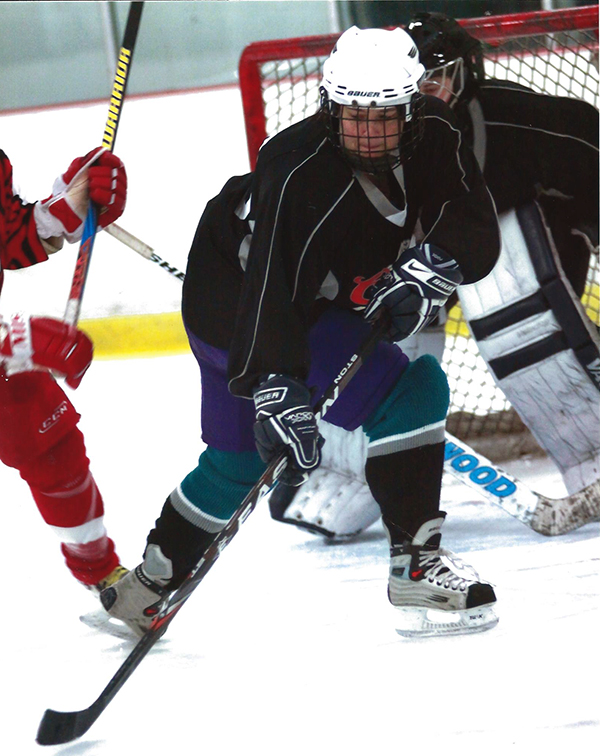 Clinical Assistant Professor Kate Gosselin took up hockey in 2002 when her kids started to play. She calls it a great way to exercise without even thinking about it.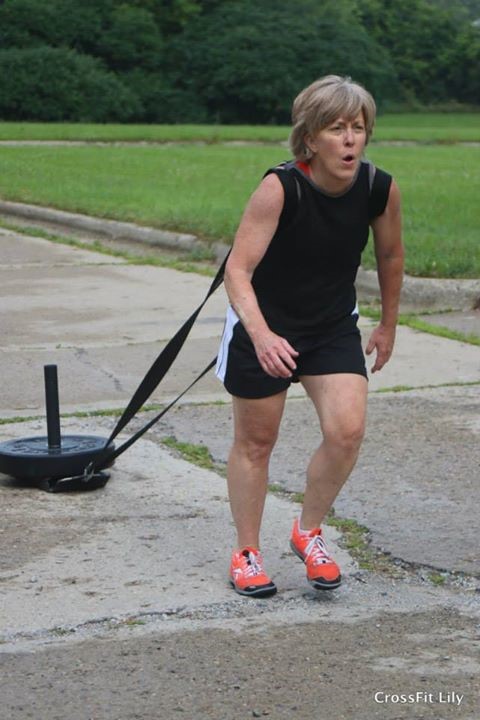 Professor Barbara Brush has such a passion for Crossfit, she became a co-owner at a Crossfit gym in Chelsea.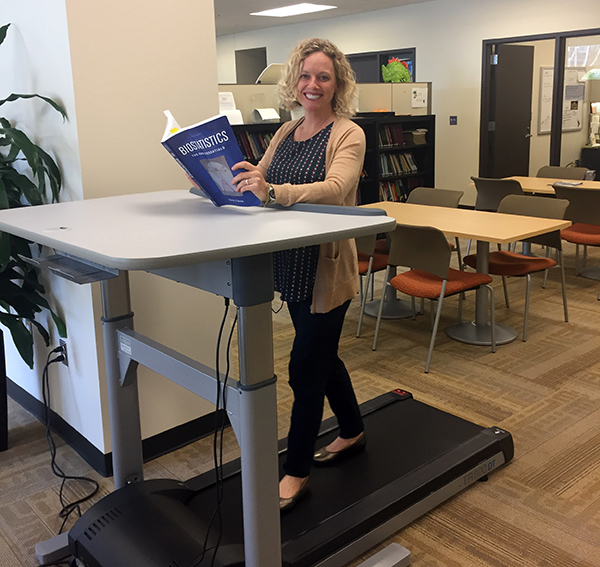 Clinical Associate Professor Sue Anne Bell has a few activities she uses to stay healthy, including taking advantage of the walking desk at U-M's Institute for Healthcare Policy and Innovation where she's part of the National Clinician Scholars Program.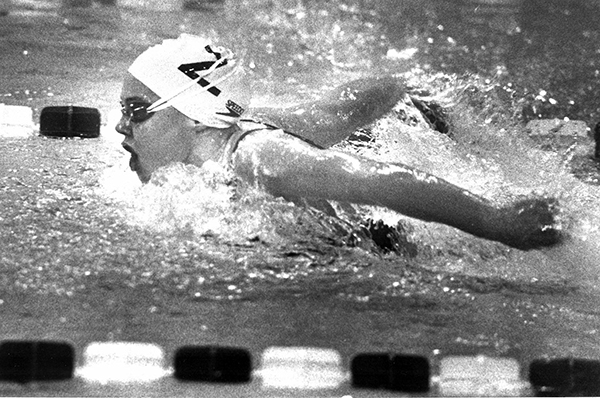 Clinical Associate Professor Dana Tschannen became a competitive swimmer when she was six-years-old. She competed on U-M's team for three years when she was an undergrad at UMSN.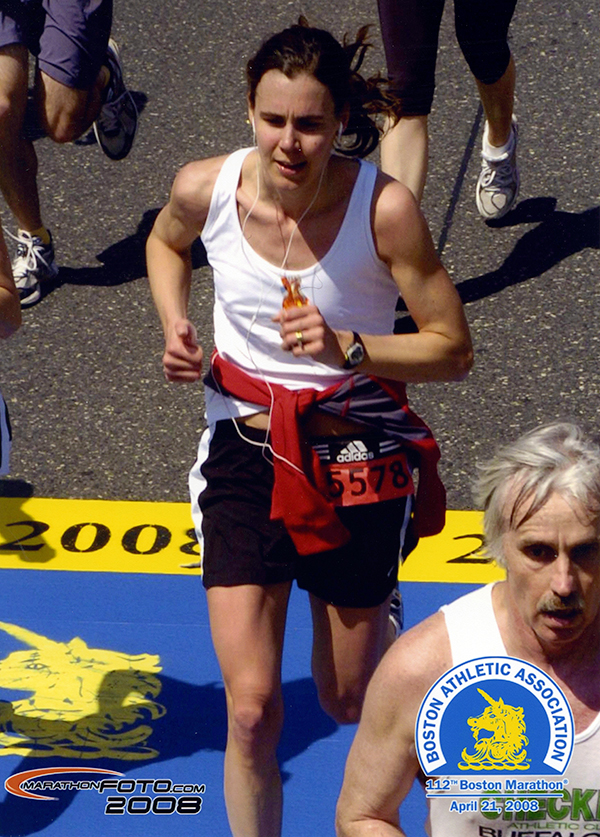 Tschannen took up running after having her first child. Here she is finishing the Boston Marathon! She's also completed a 50-mile ultramarathon.
Associate Professor Milisa Manojlovich focuses her research on communication between health care team members. Yoga gives her the opportunity to clear the noise, find focus and get in a work-out.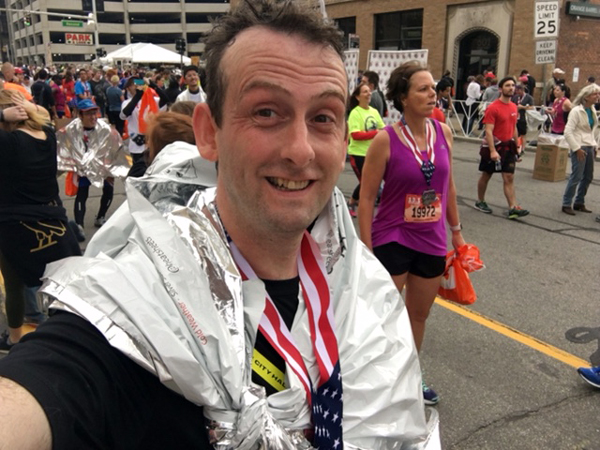 Professor Rob Stephenson is another runner. Here he is celebrating the completion of the Detroit International Half Marathon. He also professionally trained as a dancer.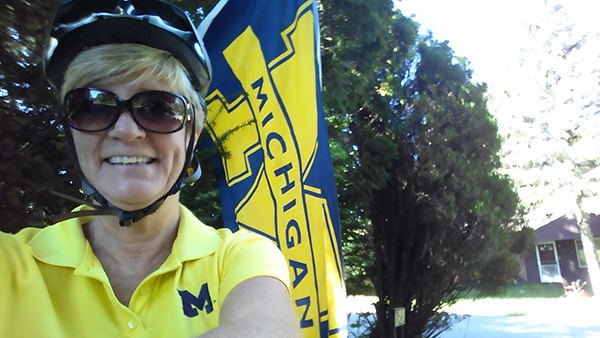 Associate Professor Patti Abbott shows her Michigan spirit on bike rides.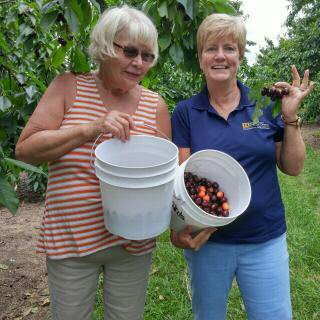 She's also an avid gardener and participates in the community garden program, "Project Grow."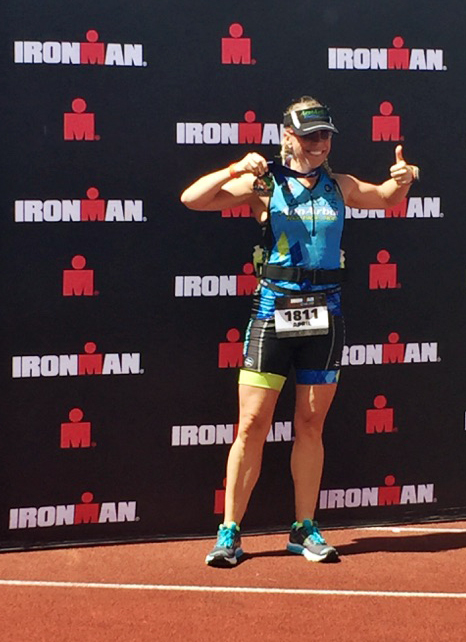 Clinical Associate Professor April Bigelow loves to compete in triathlons. She and alumna Jennifer El Aile are currently training together for a full Ironman.
Faculty, want to add your picture? Send it to sn-comm@umich.edu.