UMSN senior and liver transplant patient shares 20-year bond with Michigan Medicine nurse
Shihan Huang had a high chance of dying before her first birthday. She was born with biliary atresia, a condition in which the ducts around the liver do not form correctly.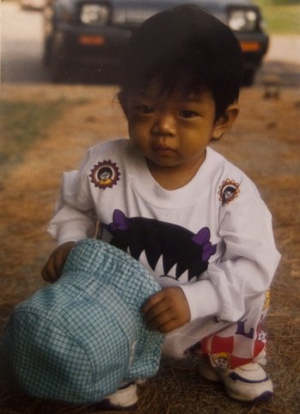 Her best chance of survival was a liver transplant, but Huang was born in Taiwan at a time when most in-country hospitals did not have the equipment and experience to perform transplants on infants. In addition, it was a cultural taboo to take away the "wholeness" of a deceased body, especially in children, so the likelihood of finding a donor was slim.
Huang had a kasai procedure to help drain bile from her liver but it was not a permanent solution. She still needed a transplant.
Leading up to Huang's birth, her parents were splitting their time between Taiwan and Ann Arbor, Michigan, while her father earned a degree from the University of Michigan College of Engineering. When Huang was about 6-months-old, they permanently relocated to Ann Arbor.
The nurse, the transplant, the ongoing connection
Despite caring for more than 700 transplant patients in her career, Vicki Shieck, a Michigan Medicine nurse and clinical care coordinator specializing in pediatric transplants, says she remembers those early days with Huang.
"Shihan was very frail and had difficulties with her growth and tolerating food as a baby," said Shieck. "Getting her to grow was a challenge."
Huang was on the transplant list for more than a year.
"It was just days after I turned two, my parents got a call that they had a liver for me," said Huang.
The surgery was a success. Huang, now a University of Michigan School of Nursing senior, is thriving, but her condition requires lifelong maintenance and monitoring. Shieck, who refers to herself as a second mother to her patients, says she's proud of the way Huang has managed the challenges.
"Just like any young adult who had a liver transplant as an infant, Shihan had some transition hurdles to overcome in learning how to manage her chronic illness," said Shieck. "Many of my kids her age don't overcome those hurdles and it leads to non-adherence, chronic rejection and unfortunately, death."
Huang credits Shieck for encouraging her to participate in an opportunity that helped her build her support system and understand that there are other children facing similar challenges. For more than 10 years, she attended Camp Michitanki, a summer camp for kids who have had an organ transplant.
"It was a huge part of me growing up, especially meeting other kids with similar experiences was really special," says Huang. "All the counselors are doctors or nurses. Hanging out with them outside the hospital was really cool too."
Huang says the ongoing support of Shieck and the rest of her health care team is invaluable.
"We went to U of M when I was a baby and I've been there ever since," said Huang. "I'm 21 and I still see my pediatric team. Whenever I get sick, even if it's just the flu, I have to go in just to be safe."
Giving back as a nurse
Huang said she always knew she wanted a career in health care. Nursing was a top choice, but she really wasn't sure which discipline she wanted to pick. During a high school job shadowing experience with a nurse, she saw nursing from the professional side, not just as a patient, and that helped her decide. She was accepted to UMSN, but even then, her transplant created barriers.
"I had to get special permission because I can't have certain vaccines," Huang explained. "I have to take immune suppressants for the rest of my life, so I can get sick easier than most people. I can't see specific patients because it could be dangerous. It's a little risky because sometimes you will interact with patients when they first come in to the hospital before you know what they have."
Despite the risks, Huang is confident in her decision and knows she can put her experiences to good use.
"I've been in the hospital so much and I know what it feels like to be sick and feeling terrible," she said. "Nursing is my way of giving back. The health care profession did a lot for me so I want to be able to give back."
"Not all outcomes are the best, but when I see Shihan grow into an awesome young lady with a great opportunity to give back to others as a nurse, the daily ups and downs are all worth it in the end," says Shieck.
Now Huang is just a few days from graduation. She plans to work for a few years and then return to graduate school when she decides on a specialized area. While she says she's not sure what she'll choose, she does know one area she wants to avoid and that's transplantation.
With a big smile she said, "It helped me get to where I am, but we can go our separate ways from here."
Editor's note: UMSN is pleased to announce that Huang graduated on April 29th, 2017.