"I look forward to improving people's well-being and overall happiness"
UMSN sophomores join together for meaningful pre-clinical Commitment Ceremony
Each fall, second-year students at the University of Michigan School of Nursing (UMSN) participate in a Sophomore Commitment Ceremony to commemorate the first step of their
journey into the clinical world of nursing. The community-building event was held this year at Ford Auditorium at University of Michigan Hospital. The dress code was relaxed, but the spirit of the event had considerable gravity.
"Is nursing a job? A profession? A calling?" UMSN Director of Student, Academic & Multicultural Services Michele Thompson asked sophomores in the days leading up to the commitment ceremony. She explained the event was designed to help them to explore the answers together, in hopes that every attendee would "walk away feeling inspired, uplifted, enlightened."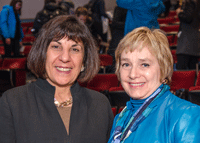 University of Michigan Health System Chief Nursing Officer
Marge
Calarco, PhD, RN, was on hand for the event, and UMSN Associate Dean for Undergraduate Programs Bonnie Hagerty, PhD, RN, shared inspiring quotes as part of her remarks.
"The irony of commitment is that it is deeply liberating--in work, in play, in love," Dr. Hagerty said, quoting author Anne Morriss. Dr. Hagerty also led the
students in reciting the Florence Nightingale pledge, written by Detroit instructor of nursing Lystra Gretter in 1893. She encouraged
students to view the experience as a public commitment, noting that "swearing-in is an important part of many professions."
Each student was also presented with a copy of Florence Nightingale's Notes on Nursing, first published in 1859. Dr. Hagerty called Florence Nightingale "the founder of modern nursing."
Student Hillary Miller said the ceremony reinforced her confidence about the profession she has chosen, just as the experience of working in a soup kitchen did. "When you understand how much people struggle, how much they need help, it makes you want to do everything you can do. I look forward to improving people's well-being and overall happiness, by applying the spirit of helping to primary care, as a nurse."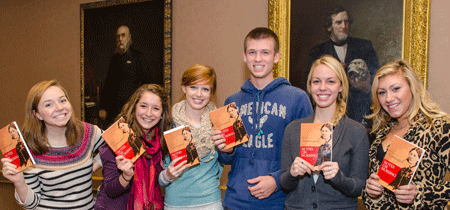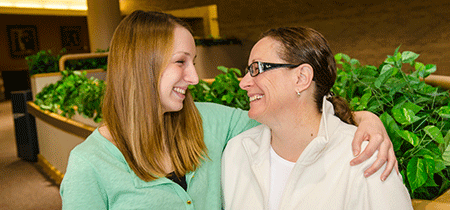 Written 11/2/2012 by Mary Beth Lewis, 734-763-1682
UMSN Marketing and Communications, sn-comm@umich.edu