Message from the Dean: Nursing poised to lead and partner in the reinvention of health care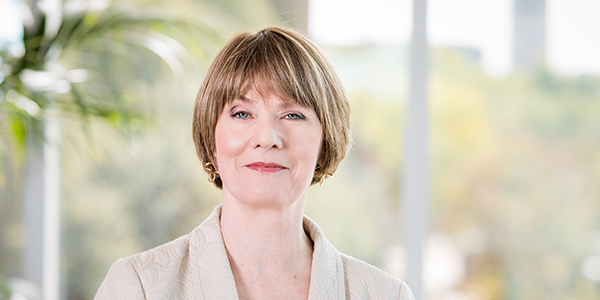 Welcome to the University of Michigan School of Nursing.
It was a joy and privilege to join the school as the new dean in August 2016. I look forward to both preserving and advancing the successes that have made UMSN a global leader in scholarship, clinical care, and innovation. Thank you for your interest in our work and vision.
UMSN students join faculty-led teams in all aspects of their education, including practice, research, and service to communities throughout the world. They hail from a wide variety of backgrounds and experiences, reflecting our commitment to the core values of diversity, equity, and inclusion. UMSN's world-class faculty and students are why the school is consistently
ranked
as one of the leading nursing schools in the country by
U.S. News and World Report
and is also one of the leading schools in research
funding
.
Approximately 1,100 students are enrolled in our BSN and graduate programs. With continuous growth in academics and research, UMSN is enjoying a new, highly "green" building of approximately 80,000 square feet of space that allows learners at all levels to collaborate and to share a community of excellence. The
clinical learning center
has state-of-the-art skill labs and simulated patient suites. The expansion provides space for students and faculty to research and engage in
learning at the edge of discovery
.
The school has taken on many exciting initiatives over the past few years. One recent change is to transform clinical education with our new
BSN to Doctor of Nursing Practice (DNP) pathway
, designed for nurses who desire the best in advanced practice education to advance health and health care. The program's highly engaging, clinically focused approach helps nurses translate evidence into practice in clinical, primary-care, community, and policy settings. We also have a fresh and vibrant post-master's DNP program with a critical focus on leadership.
For students seeking the best in research training, our Ph.D. program offers exposure and access to the research ecosystem of the University, empowered by mentorship of faculty from UMSN and across the campus. Many students in our DNP and Ph.D. programs are offered assistantships and other scholarships to support their study. As graduates, they are highly sought after by the world's best clinical, academic, and research organizations.
Being part of a premier public research university and maintaining a close affiliation with the University of Michigan Health System, a world-class academic health center, fosters trans-disciplinarity for our faculty and students. They work, study, and collaborate broadly, always with the goal of being the absolute best.
Please continue to visit our website often and learn more about the University of Michigan School of Nursing. You can also follow us on social media by clicking on the icons below, and my Twitter account is
@PatriciaDHurn
.
Go Blue!

Patricia D. Hurn, Ph.D., RN, FAAN
Dean and Professor